World Sleep Day - 15 March 2019
Getting a good night's sleep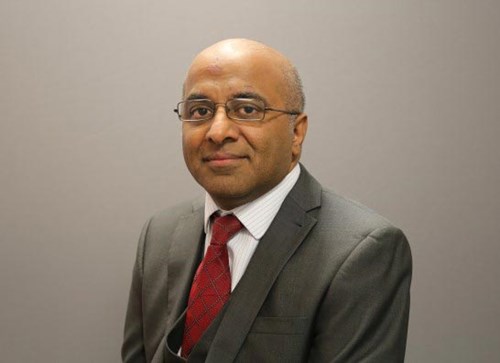 On World Sleep Day, Dr Aftab Laher Clinical Psychologist explains why sleep is so important to our mental wellbeing and provides some tips on helping yourself sleep well:
"Good sleep is critical to good mental health. We need a good night's sleep to recuperate, think sharply, feel fit and be able to cope with whatever the day will bring.
Factors that can upset how well you sleep can include a myriad of factors; the environment in which you sleep, general stress and worry in your life, specific life events such as moving house or  the arrival of a new baby, chopping and changing your sleep routine, what you eat and drink and being in pain.
There is no such thing as a minimum amount of sleep per night, it is very individual, and it can vary from 3 to 10 hours sleep per night.
If you struggle to sleep, it is worth remembering that sleep is pattern based; it may take time to change your sleep pattern so be patient, however there are a number of practical things you can do to help yourself sleep better.
Here are my top tips:
Ensure that the ambient temperature in your bedroom is comfortable for you. For most people, a room temperature around 20 degrees C is adequate
Is your bed's mattress right for you? Try different ways of getting comfortable, a different pillow or a change to the number of pillows you use; maybe a lighter quilt or duvet?
Some people find that certain scents (eg lavender) can facilitate sleep, so experimenting with this is worth trying
Ensure that the room is sufficiently dark; you may need to consider black-out curtains or moving to another room
With regard to noise, it is not so much ongoing noise which creates a problem, more sudden or unpredictable changes in noise levels, so consider how you might manage this if it a problem for you
Go to bed at the same time each night and get up at the same time each morning (no matter how much or little sleep you have had). This will help synchronise your natural biological sleep-wake clock
Develop a bedtime routine that will help you to unwind - like having a bath and a hot milky drink every night before bed
Avoid coffee, tea, chocolate, cola, smoking and alcohol in the last few hours before going to bed. They will make you more alert
Do some regular light exercise, preferably earlier in the day or early evening, not just before bedtime
Try some relaxation exercises such as deep breathing techniques to help you to relax your muscles
Don't eat, drink, watch TV or listen to the radio in bed. Associate your bed with sleeping. A bit of light reading for 30 minutes or less may help some people
If you are not asleep after 20-30 minutes get up, go and do something else relaxing and then try to go back to bed again after about 10-15 minutes. This may feel disruptive and can be very difficult to do in the night, but it will help to break the powerful and unhelpful message that "the bed is for staying awake and being uncomfortable in"
Have the alarm clock facing away from you so you cannot see it all the time. It can be very frustrating watching the clock all the time as you are trying to get off to sleep
A short nap during the day may help some people but remember that sleeping too much during the day or early evening can disrupt your night-time sleep. Try to avoid naps or sleeping at other times
Try not to worry too much about not getting enough sleep or not getting to sleep. This worry alone is known to worsen the sleep problem. Try to put things into perspective and don't try too hard to achieve good sleep. By letting go a little bit, you will be reducing some tension and you are likely to improve your chances of sleeping better over time
Establishing a good sleep pattern might take some effort, but if you keep trying, you can achieve a lot!
We all have a bad night's sleep from time to time or even a few bad nights, but persistent sleep difficulties (medically, known as insomnia) can be a real problem. Not sleeping well can lead to fatigue, which in turn might contribute to a cycle of irritability, anxiety and poor moods. Sometimes, the harder you try to sleep the worse the problem seems to become. It is as if our brain has become programmed or conditioned for bad sleep.
See your GP if changing your sleeping habits hasn't worked, you've had trouble sleeping for months or if your insomnia is affecting your daily life in a way that makes it hard for you to cope.
Your GP will try to find out what's causing your insomnia so that you get the right treatment. Your GP may refer you to a therapist for cognitive behavioural therapy. This can help you change the thoughts and behaviours that keep you from sleeping.
GPs now rarely prescribe sleeping pills to treat insomnia. Sleeping pills can have serious side effects and you can become dependent on them, so if they are prescribed, it is likely to be for a few days, or weeks at the most and generally only if your insomnia is very bad and other treatments haven't worked".