Time to break the silence about IBS embarrassment
Article by Professor Alexander Ford, consultant gastroenterologist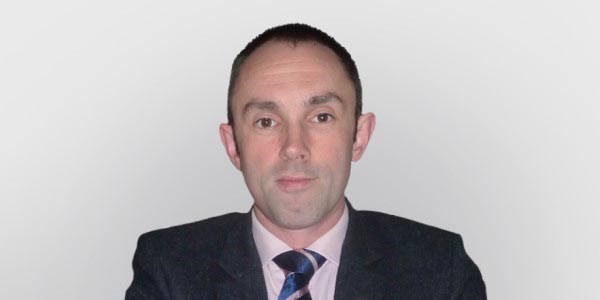 Irritable Bowel Syndrome Awareness Month runs throughout April
When – back in April 1997 – it was decided to have a special Awareness Month to highlight the problem of irritable bowel syndrome (IBS), the first campaign slogan was 'Don't Suffer in Silence'.

Unfortunately, more than 20 years later, people are still keeping the problem to themselves, because they are embarrassed to discuss symptoms such as diarrhoea, constipation, or bloating - even with their GP!
IBS affects around one in ten people at some time in their lives, and is more common in younger people and women. It is a disturbance in the communication between the bowel and the brain, rather than a structural defect, and symptoms often come and go over many years, generally improving as individuals get older. The exact cause is unknown, but it can sometimes first develop after a food poisoning-type illness.
Unfortunately, because the cause of IBS is poorly understood, there is no cure. As a result, many people experience long-term symptoms, which are debilitating and can have a huge impact on quality of life and social functioning.
Another worry is that what a person thinks is IBS and refers to as a 'dodgy tummy' could be masking another condition whose treatment is quite different to IBS. The symptoms that constitute IBS are not unique to the condition, and can be very similar to more serious conditions, such as Crohn's disease, ulcerative colitis, or coeliac disease.
That is one reason why suffering in silence is not an option. If your IBS symptoms persist you need to see your GP. They will study your medical history and may also refer you to a gastroenterologist for further investigations, which will hopefully rule out other conditions. If it is established that IBS is the problem then there are medications, along with lifestyle changes, which can help improve the symptoms.
General improvements in lifestyle, such as stopping smoking and reducing intake of alcohol, tea, coffee, and fizzy drinks is always advisable. However, diet is also very important, and so reviewing this with a trained dietitian can enable small changes that may have a big impact on symptoms. For some people, more radical changes, also made under the supervision of dietitian, may be needed. For those in whom changes to diet are of no benefit, medical treatment may be needed. Because of the variable symptoms people with IBS experience, no single medication works for all sufferers, so treatments for IBS tend to focus on addressing the most troublesome symptom experienced by the individual, such as abdominal pain, bloating, diarrhoea, or constipation.
I hope that IBS Awareness Month allows people to bring their problems into the open. Once they come to terms with IBS they can then start to make positive moves towards controlling their symptoms and improving their quality of life.