Switching to a vegan diet – the health benefits and the risks
As an increasing number of people are embracing a plant-based lifestyle including celebrities Brad Pitt and Beyoncé, trend forecasters and market analysts agree it's driven by factors such as health, climate change, animal welfare or those simply looking to lose weight and lead a healthier lifestyle. However, if a vegan diet is not planned properly, it can leave individuals deficient in vital nutrients. Vegans need to pay particular attention to getting it right.
Alexandra Cresswell, senior dietitian at Spire Leeds Hospital offers some advice on a contentious issue which tends to trigger debate in the world of veganism – do vegans need to take supplements?
"A vegan diet is part of a lifestyle that means going meat and dairy free. There is no doubt vegan food can provide a healthy balanced diet at every age and life-stage if you make the correct food choices however, the sad truth is that modern food production and lifestyles can make it difficult for everyone – and that's not just vegans, to get all the nutrients they need from diet alone.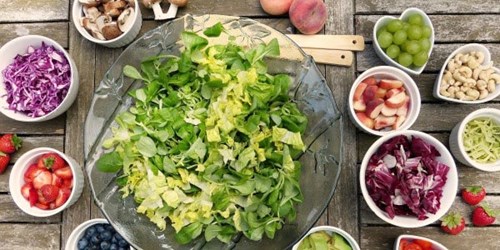 "Many people are discovering that vegan food is not just about a boring salad and the choice of foods is becoming wider and more accessible. Fresh produce meals can be prepared at home and increasingly supermarkets are offering vegan options Many restaurants offer a range of vegan choices with some specialising in offering only vegan food. However, some shop-bought ready-made products may contain animal ingredients and are high in salt and fat so it's important to always check the manufacturer's labels.
"A vegan diet can provide many health benefits, helping to protect bone and heart health and lower the risk of cancer, if it contains the essential protein, vitamins and minerals.
"Getting the balance right is key. Plant-based diets which are rich in beans, nuts, seeds, fruit and vegetables, wholegrains such as oats, rice, and cereal-based foods such as breads, and pasta can provide all the nutrients needed for good health. This includes essential fats, protein, vitamins, minerals and plenty of fibre too.
"The top three nutrients you need to keep an eye on are vitamin B12, vitamin D and iodine. If you are eating mostly ready-made meals then it's wise to replace levels of certain nutrients that are found in meat such as vitamin B12. If you don't like taking tablets this can be taken as an injection.
"Vegans more than vegetarians need to pay particular attention, so they don't suffer from deficiency of vital nutrients. There are important differences between vegan and vegetarian diets. Vegetarians will eat dairy products and eggs whereas vegans consume no animal produce whatsoever. This means vegetarians might not need to take supplements because, for example, they still can get calcium from milk. Vegans, on the other hand, must find a plant-based source of calcium.
"Eating animal fats has been linked to a range of illnesses and conditions including diabetes, rheumatoid arthritis, heart disease, high blood pressure and various cancers. By cutting these from the diet the risk of several health issues can be significantly reduced. Plant-based oils and fats such as olive oil provide necessary fatty acids without raising levels of low-density lipoprotein (LDL) cholesterol
"If you are switching to a vegan diet you should stop eating animal produce gradually, incorporating meat alternatives until it eventually excludes all animal produce completely."
Alexandra warns when starting out on a vegan diet, the following nutrients are likely to be short:
Protein
Protein provides essential amino acids needed for building and repairing bones, muscle, cartilage, skin and blood. Plant-based sources include lentils, beans, chickpeas. Seeds, nuts, nut butters and tofu.
Vitamin B12
Needed to protect nerves and red blood cells. It can be found in B12-fortified foods such as cereals, soy and seaweed. Consider taking supplements or ask your GP about taking it as an injection.
Vitamin D
Protects against certain cancers and chronic diseases as well as strengthening bones and teeth. Try to consume more vitamin D-fortified foods and spending just 20 minutes in the sun can boost levels. Can be found in ground flaxseed, walnuts, canola oil and soy products.
Iodine
Necessary for thyroid function. Seaweed is a good source.
Iron
Important for absorbing oxygen into the blood. Dried beans and dark leafy greens, nuts and seeds are good sources. Using a cast iron skillet when preparing meals is a good way to absorb iron into food.
Calcium
Crucial for bone health. Tofu, tahini and green leafy vegetables are good sources. Or take calcium supplements.
Omega 3 fatty acids
Vital for a healthy heart, eye and brain function. Can be found in ground flaxseed, walnuts and soy products.
Zinc
Deficiency can lead to hair loss, poor healing of wounds, immunological problems and dermatitis. Whole grains, legumes and soy products are a good source.
Source: www.BDA.uk.com