A medical secretary from Leeds has conquered her lifelong fear of heights and completed a 10,000 ft skydive to raise funds for a cause close to her heart.
Sheree Duncan, 32, who works at Spire Leeds Hospital, met her deepest fears head on, by taking part in a charity tandem skydive last weekend in support of her Grandad, who has Alzheimer's disease. She took a daring leap from a plane after first flying down the East Yorkshire coastline, just north of Bridlington, following a short training session.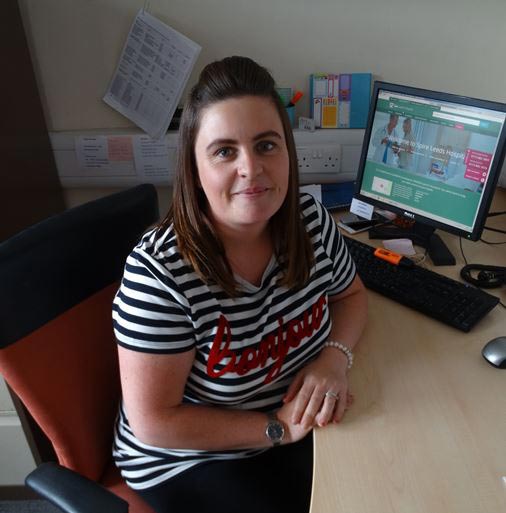 The married mother of three, has already participated in the One Peak Challenge and funds from her skydive are still growing, in her quest to raise £1,000 for the Yorkshire Brain Research Centre, part of Leeds Cares.
"It was very important for me to complete this challenge, as I wanted to raise more awareness and funds for these amazing charities who do such great work to help sufferers of this devastating life-limiting brain condition. We need to find a cure. I know it's too late for Grandad, however, it can help fund vital research to find new treatments and drug therapies."
Sheree's Grandad, Paul Tosh, 77, started getting forgetful seven years ago, following a fall. He has a combination of Alzheimer's and Dementia. Initially, the family tried to take care of him, but by 2016 he was deteriorating rapidly and medication no longer worked.
He moved to Ireland with Sheree's Grandma, who is his full-time carer and to be with other family members. It was his lifelong wish to move back to Castlerock, Ireland where he grew up as a child. Then, in Christmas 2017, everything changed. Sheree's Grandad wandered off for several hours and after a frantic search in the darkness by police, family and friends, he was found safe and well after walking five miles.
Sheree said, "It was an awful experience which is still regularly happening. The hardest part is the confusion (and) distress at all times of the day that my Gran has to deal with."
It was then decided that the time was right to look for a residential specialist care home to keep him safe.
"It is the hardest decision that the family have ever had to make," Sheree recalls. "We all cry most days feeling we have let him down by moving him to a care home, even though he does not know where he is or who any of the family are anymore. It's heartbreaking."
It was another tough decision to attempt the Skydive as Sheree confronted two of her fears head on. She said, "I felt so nervous, as I have a fear of heights and also of the sea - and we flew down the coastline before making the parachute jump. It was nerve-racking to be the first to view out of the plane when they opened the door."


She said, "After I landed, I was in complete shock. It took me all day to actually come back down to earth. I just know my Grandad would be so proud. My Gran rang me immediately and thanked me after she had finished telling me off for doing it. I felt so proud and emotional. The team were amazing in supporting my fears. Donations are still coming in."
In June this year, Sheree raised funds for Alzheimer's Society by climbing Yorkshire's highest peak, Whernside Peak, completing 13 miles and 2,415 ft in temperatures of 28 degrees, raising £665 for the Charity. Her next challenge will tackle Yorkshire's Three Peaks.
She continued, "I will have to overcome my fear of heights once more, however, I will keep going until I reach my target amount. Luckily my family are all very supportive and understand how dedicated I am to my grandparents and know how determined I am to reach my target of £1,000."