Focus on ….. Grainne Bourke, consultant plastic and reconstructive surgeon
Grainne Bourke became the first female plastic surgeon in Leeds when she was appointed as a consultant in 2004. Here we take a closer look at how she has succeeded in getting to the top of a male dominated profession doing pioneering work in the field of microsurgery.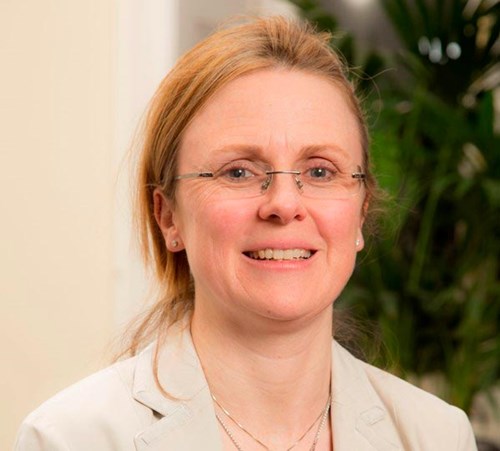 Grainne is doing groundbreaking work - restoring movement to injured and paralysed limbs in both adults and children. She works as part of a multi-skilled microsurgery team at Spire Leeds and in the NHS. Each member of the team has special skills that enable this type of surgery to be successful.
Specialising in children's hand surgery, major nerve surgery and microsurgery which uses miniaturized surgical instruments, a microscope and stitches as fine as a strand of hair Grainne is able to transplant tissue and muscles from one part of the body to another to help limbs to mobilise again.
"We are achieving good results that are changing daily life for many patients," said Grainne. "Microsurgery techniques are continually advancing, with more refined instruments, robotic assisted surgery and smaller, more adaptable microscopes. It's used in adults and children for repairing and reconstructing small but vital structures such as nerves and blood vessels. In recent years super microsurgery has been introduced, involving smaller blood vessels less than 0.5mm in diameter. This allows repair of lymphatic vessels and even smaller blood vessels than previously possible."
It's challenging work, especially when it involves treating children's injuries. "Microsurgery is an attractive option for children as we can transplant living, growing specialist tissue from one area of a child's body to another. This means they do not have any foreign material or implants and the reconstruction can last a life time. There is no other substitute that has the same attributes in particular with regard to growing potential," she said.
Microsurgery allows Grainne and her team to transplant muscles with a new nerve supply in children or adults, who cannot bend their elbow towards their face to allow eating and feeding themselves. "This technique is really useful in those with Erb's palsy or nerve damage to their arm at birth when the nerves have not recovered themselves and other earlier surgeries have not recovered elbow bending. It also helps to enable children with Arthrogryposis (a condition were children are born with very stiff arms and legs) to be more independent."
In September 2018 a series of cases demonstrating very good functional outcomes with this pioneering work at Leeds was presented at the international Arthrogryposis meeting in Philadelphia, USA.
Born in Dublin, Grainne trained at University College, Dublin where she qualified in 1993 and has been based at Spire Leeds Hospital since 2004 working with a multi-specialist team. Her practice also includes breast surgery and facial surgery. Having gained broad experience in both cosmetic and reconstructive surgery, Grainne is active nationally and internationally in teaching, training and developing plastic, hand and cosmetic surgery techniques and has published her innovative work in peer journals.
During more than 20 years in her profession Grainne has seen many changes and advances, both in surgical techniques and in the number of women working in the profession.
"It's good to see that there are now more women in surgery, both in training and consultants. Plastic surgery is attractive as it is broad and allows you the opportunity to work with adults and children. Also, the types of surgery are varied and so it is possible to work flexibly and allow time for family and life outside work, although it is definitely not a nine-to-five job, we have to be incredibly organised at home with childcare support."
When Grainne, who lives in Leeds, is not working she enjoys spending time with her husband, who is also a doctor, and three young children. She also loves playing tennis and attends Pilates classes.
She said, "It's an extremely fulfilling job and very enjoyable. For any young women aspiring to a career in medicine; it's a great career choice. If you want to be successful and are passionate about pursuing a career in medicine, there are really no limits to what you can achieve."