Don't keep IBS symptoms all to yourself!
Dr Matthew Huggett, consultant gastroenterologist encourages us to be more open about our symptoms.
You are not alone - that is the message I would like to send to almost 20% of adults in the UK who, at some time in their lives, will suffer from Irritable Bowel Syndrome.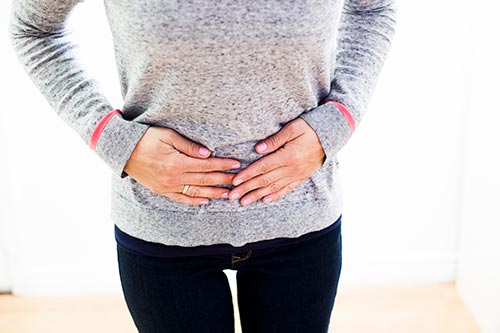 It can leave them struggling with symptoms such as diarrhoea or constipation, stomach cramps, bloating and the embarrassment of excessive wind. There are also a myriad of digestive issues that make certain foods 'out of bounds', as well as causing difficulties when dining out. But IBS still has taboo status among many adults who choose to keep their problems to themselves, rather than seek medical help.
As a consultant gastroenterologist, I would like people to know that help is at hand and even the most unpleasant symptoms can be controlled by lifestyle changes, rather than medication or even surgery.
IBS usually first develops when a person is between 20 and 30 years of age and tends to come and go in episodes of a few days to a few months at a time - often during times of stress or after eating certain food triggers.
Stopping smoking and cutting down or giving up alcohol will almost certainly make a difference. Diet is also very important - but you don't need to go looking for hard to find foods or herbal remedies. A good, balanced diet avoiding processed foods should do the trick for most people.
However, if you are suffering any gastrointestinal symptoms for over three weeks you should visit your GP. The GP will study your medical history and document symptoms and may also refer you to a gastroenterologist for further investigations to be carried out. This usually involves blood tests and endoscopies. Symptoms of IBS are similar to a number of health complaints, including more serious issues such as Crohn's disease and ulcerative colitis. Of course, we would also want to eliminate the possibility of bowel or stomach cancer.
Generally, symptoms improve as individuals get older, but there is no 'cure' as such. Some patients do well with guidance from a dietitian and a minority require medication to help control things. In general terms, keeping fit, eating well and not being overweight will have a beneficial effect.
Exercise helps manage stress, which can be a significant factor in worsening IBS symptoms.
I hope that more people will open up about their problems. They can then start to make positive moves to controlling their symptoms and improving their quality of life.