Blood in urine? Get checked out quickly urges Leeds man
While many people are aware that finding blood in their urine could point to an underlying health condition, many are put off going to talk to their GP about it.
The Urology Foundation* has found half of the UK population find it embarrassing to talk about their urological health – and a third have little understanding of what constitutes a urological problem. While finding it can be frightening, getting it checked out early could save a life.
Cancer Research UK* statistics state that every year in the UK, over 10,000 cases of new bladder cancer are diagnosed and 5,400 people die from it, making it one of the most aggressive cancer with a serious risk to life. According to The Urology Foundation there is up to 80 per cent survival rate if bladder cancer is diagnosed early.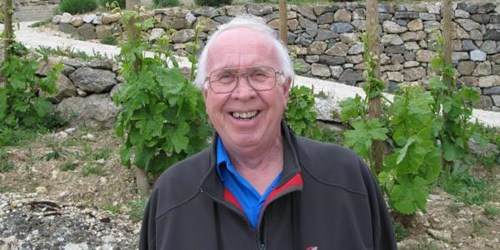 That was the case for Norman Allen, 81, a retired chartered mechanical engineer who lives in Menston, near Leeds. On discovering blood in his urine (also known as haematuria), he contacted his GP straight away and was diagnosed with bladder cancer following camera inspection of the bladder (also known as cystoscopy). He underwent an urgent operation under consultant urologist, Mr Sanjeev Kotwal at Spire Leeds Hospital to have his bladder cancer removed through a keyhole operation. Norman was glad to find out that final microscopic examination of the removed bladder cancer showed that his bladder cancer was still superficial. As the bladder cancer was caught early, it had not invaded into the wall of the bladder and therefore, was not an immediate threat to his life.
Going through the experience has inspired Norman to spread awareness of urological health, he is urging everyone who might discover blood in their urine, not to delay but to get it checked out.
In April 2019, Norman, a widower and a keen walker who has always led an active life, had returned from a walking holiday in the Lake District suffering from a chest infection for which he was prescribed antibiotics.
He said, "The chest infection took some time to clear which meant that I had to give up my daily walks due to shortness of breath. As soon as I felt better I started walking again, and after the first walk I noticed my urine was bloody, just a little at first then an hour later it was really red. It was a frightening discovery and I was worried about what it might mean."
Norman, who has a son and daughter and five grandchildren, was able to get an emergency appointment with his GP who referred him for a cystoscopy at St James Hospital in Leeds.
"I was given the bad news on the same day as the test. I was told they had found a growth in my bladder which needed further investigation. I thought my future was going to be bleak," he said.
Norman had kept up his private health care insurance following his retirement after 32 years with Kodak Ltd. He asked for a recommendation and was referred to Mr Sanjeev Kotwal, consultant urologist at Spire Leeds Hospital and was able to get an appointment straight away in July 2019.
Mr Kotwal ran blood tests, CT scan and ultrasound scan, which revealed two tumours in his bladder and Norman underwent transurethral resection surgery on August 9th. At the same time a catheter was inserted to clear out any blood clots.
Mr Kotwal said, "Blood in the urine is the main symptom of bladder cancer in both men and women, which is usually painless. Eight out of 10 people with bladder cancer usually have some blood in their urine. Sometimes it's present in small amounts which are undetectable to the eye however a urine test will pick it up."
"I removed a couple of tumours from the bladder, which were in early stage, around the size of a thumbnail. He also received a dose of chemotherapy in his bladder to reduce the chances of recurrence from his bladder cancer. The good news is, with catching it early, his cancer hadn't invaded the muscle of the bladder. However, bladder cancer are notorious for returning and Mr Allen will have regular checks in the form of cystoscopies to make sure he stays clear of cancer."

There are more than 10,000 new cases of bladder cancer diagnosed each year. Mostly affecting people over 50, it is twice as likely to occur in men as in women. It is the fourth most common cancer in men and the 12th most common in women in the UK. One of the main risk factors is smoking, however having worked with certain dyes and chemicals in the past also increases the risk of developing bladder cancer.*
Norman, a non-smoker, was able to return home the day after surgery and he says he has made a remarkable recovery.
"I'm over the moon and my family are all delighted with the results. It was caught in good time and it hadn't spread. As far as I'm concerned Mr Kotwal and his clinical team have done a fantastic job and I think that he has added an extra ten years to my life. It has transformed me from being depressed and not knowing what the future held to taking control and resulting in a successful outcome.
"It worries me that people might ignore small symptoms and convince themselves they are unimportant, but this is the best time to be checked as early intervention is the key. I'm so glad that I went to my doctor."
*More information www.theurologyfoundation.org, www.cancerresearchuk.org