Tinnitus information evening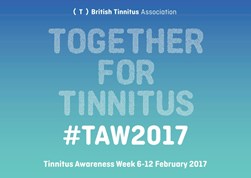 It's Tinnitus Awareness Week from 6–12 February and tinnitus expert Mrs Fiona Bateson, from Spire Harpenden Hospital, wants to shout from the rooftops that tinnitus doesn't have to be troublesome- there are treatments available to help you reduce it and the effect it has on your life.
For Tinnitus Awareness Week Mrs Fiona Bateson, an experienced Clinical Audiologist at Spire Harpenden Hospital, will be giving a free talk about the causes, diagnosis, and treatments available to help you reduce and manage your tinnitus. Listen to the expert and ask your questions at Spire Harpenden Hospital on Thursday 9 February at 7.15pm. Places are limited so please call Mrs Bateson's Secretary on 01462 812 975 to reserve your place.
"In the UK about 10 per cent of the population have tinnitus and one per cent have such intrusive tinnitus that it severely affects their quality of life.
"It can keep you awake at night, limit your ability to concentrate and make you tense and irritable, having an impact not only on you but also on your relationships with your family and friends."
Tinnitus has no respect for age or sex, even children can suffer with tinnitus. "Although children's hearing may be normal when tested, having an irritating noise, constantly causing distraction, can have a severe impact on children's education, their mood, their sleep and their relationships with friends and family. Tinnitus makes no allowance for the busy day you have ahead of you or the good night's sleep you need."
Fiona says "I have many patients who come to see me for help with this very frustrating condition. Often when I first meet them they, or their parents, comment that they thought there were no treatments for tinnitus and nothing could be done to help. It's Tinnitus Awareness Week next week and I want to tell all sufferers in Hertfordshire that there are treatments available for tinnitus so you don't need to just 'put up with it' anymore."
Tinnitus noises vary and can sound like a banging, whistling, rushing, high tones, low tones and vary in volume often being louder in the afternoon or evenings when patients are tired.
"Getting help is very important but patients can do one thing that will start to minimise their tinnitus: that is to never be in silence.
Silence is a tinnitus patient's biggest enemy but unfortunately they often prefer silence as they feel their ears are resting, somehow trying to calm the tinnitus down. Having comfortable continuous noise on in the background e.g. music, radio etc. will distract your brain away from tinnitus and make it easier to cope with.
"There are a variety of reasons why tinnitus starts but whatever the reason there is treatment available and sufferers often seem unaware of that."
What is Tinnitus Retraining Therapy?
Tinnitus Retraining Therapy is used very successfully with patients and as every patient is different, their treatment has to be tailored to suit their individual needs. It involves a very in-depth history taking, dietary changes, sleep improvement tactics and in some cases where a hearing loss is present, hearing aids and sound enrichment programmes.
Fiona Bateson practices at Spire Harpenden Hospital.  To book an appointment or for more information call Spire Harpenden Hospital on 01582 714 420 or visit www.spireharpenden.com