Give yourself the advantage with Spire Harpenden Hospital
What is tennis elbow?
Tennis elbow is a degenerative disease caused by a strain to tendons in the forearm. Pain is caused as the tendons attached to the outside of the elbow become inflamed. This type of strain is a result of activities that involve gripping and twisting of the forearm and despite the name, many cases are unrelated to the sport tennis. Although the repetitive strain of tennis sometimes causes tennis elbow to occur in players, it's not always the case.
What can I do to manage tennis elbow?
Avoiding the activities that aggravate the pain is the best first step, as well as taking anti-inflammatory medication and wearing a tennis elbow brace. Self-management of early symptoms can be very effective, in many cases of tennis elbow simple self-help treatments can clear up the symptoms within two weeks. However, if symptoms don't improve within a reasonable time, our team of specialist physiotherapists are on hand to help you.
What can Spire Harpenden Hospital do to help?
The best proven treatment for tennis elbow is physiotherapy. Although exercises and sessions with a physiotherapist may be slightly uncomfortable, the long term effect is huge. Physiotherapy will help manage the pain as well as improving your strength and flexibility, in turn reducing the risk of a recurring injury.
Rob Westney, Spire Harpenden Hospital's Physiotherapy Manager said "Tennis elbow is classified as a tendinopathy, not tendonitis as was previously thought, as it is rarely inflammatory in nature. It is a condition associated with over use of the tendon, causing the tissue to break down, and then repair itself again, but in an immature way, before breaking down again. This leads to a weakness in the structure creating pain and discomfort. Physiotherapists may try to address the balance of any tissues and make functional changes to offload the tendon using stretches, strengthening exercises for the tendon, taping and acupuncture."
What if physiotherapy doesn't work for me?
If physiotherapy doesn't solve your aching pain, we have a great team of specialist orthopaedic consultants who regularly treat such problems. The consultant would examine the elbow, sometimes using investigations such as X-rays, or MRI scans to confirm the diagnosis and rule out any other causes of pain. Surgery may be suggested in some cases, usually if the pain is causing the patient disability and hugely affecting their everyday life.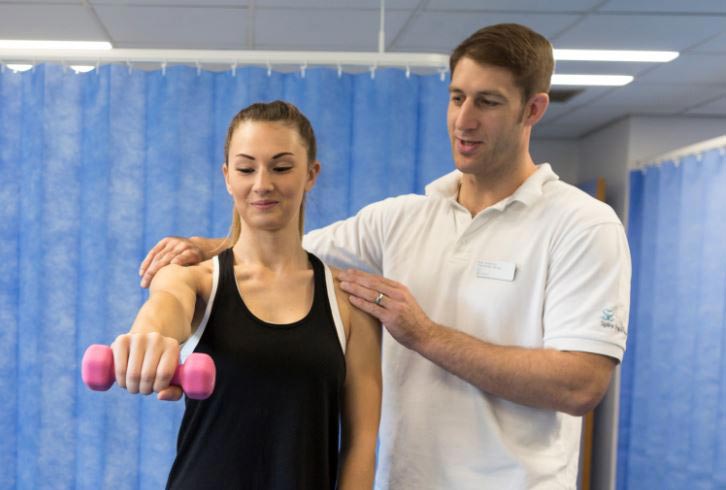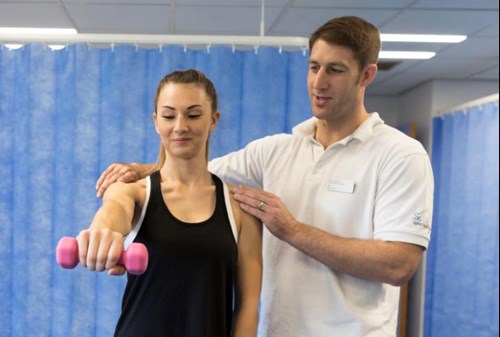 About Spire Harpenden Hospital
Spire Harpenden Hospital is here to support you whether you need orthopaedic surgery, physiotherapy or any other treatment. With a choice of consultant, no waiting lists and expert private healthcare, you can get back to the swing of things in no time.
Explore our website: www.spireharpenden.com or call us today on 01582 7787 005.