'Don't miss out' campaign hopes to stop fall in screening numbers
In the UK, cervical cancer is the most common cancer in women under 35. Yet only 4 out of 5 women take up their smear test invitation.1 
Almost all cases of cervical cancer are caused by a common virus called human papillomavirus (HPV). Cervical cancer is largely preventable through both cervical screening and HPV vaccination. For younger women who are eligible, having the HPV vaccination protects against 70% of all cervical cancers. 
Cancer charity Jo's Cervical Cancer Trust is hoping to increase awareness with a SmearForSmear campaign, encouraging women who have taken their test to picture themselves on social media with part of their make-up smeared across their face.
It will run throughout Cervical Cancer Prevention Week from January 21 to 27 with the charity hoping that one woman's post might just provide encouragement to other women and remind them of the importance of being screened.
At Spire Harpenden Hospital Consultant Gynaecologist Mr Owens said: "The single biggest risk factor for developing cervical cancer is not being regularly screened. It is a preventable disease. The signs that it may develop can be often be spotted early and it can be treated before it even fully starts."
Women aged 25 to 49 are invited to attend cervical screening, or smear tests,  every three years; those aged 50 to 64 are invited every five years. The screening can detect abnormal (pre-cancerous) cells in the cervix in order to prevent cervical cancer.                                                                    
Mr Owens said: "It is important to get the message across that cervical screening is not a test for cancer, but instead allows for detection of abnormalities at an early stage. The routine of attending a cervical screening should be an important part of every woman's health regime but for many women this message just isn't getting through. Early detection is key to increasing survival rates so educating everyone about the disease, its symptoms and ways to prevent it is very important."
About the consultant 
Mr Owens' practice includes surgery for pre-invasive and invasive gynaecological cancer, as well as laparoscopic surgery, all forms of vaginal surgery and surgery for the treatment of urinary incontinence. In addition Mr Owens carries out the newer forms of treatment for heavy periods - thermal ablation and endometrial resection.
Here at Spire Harpenden Hospital we offer private smear tests. Please call 01582 714 420 to enquire.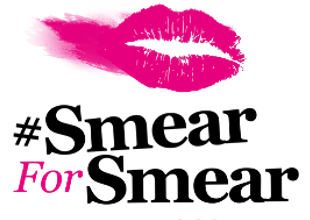 1 Figures from Jo's Cervical Cancer Trust