Don't miss the tell-tale signs that could save your life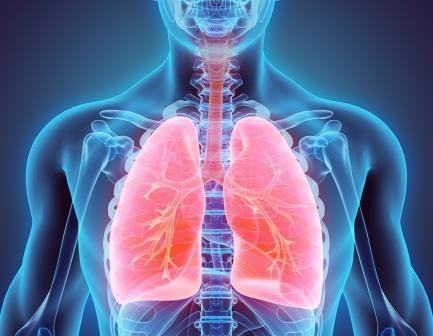 Have you had a cough that has lasted more than three weeks? If so, you need to have it checked out by your GP, says Dr Ed Cetti, Consultant Respiratory Physician at Spire Gatwick Park Hospital in Horley.
You are probably thinking it is just a silly cough. Irritating yes, but nothing to bother the doctor about. But if you, or someone you love, has been coughing for more than three weeks, make an appointment with your GP.  A persistent cough could be a sign of lung cancer, but the sooner it is detected and diagnosed, the better chances of treating it successfully.
Lung cancer is the UK's biggest cancer killer. It can affect men and women equally and survival rates are low compared with other cancers - a 10-year survival rate for lung cancer is around 5% compared to 78% for breast cancer and 84% for prostate cancer.  In part, this is due to late diagnosis because of a lack of understanding among the public about potential symptoms of the disease. Around three-quarters of lung cancer cases are diagnosed at a late stage, often in the A&E departments of hospitals.
New treatments for lung cancer are being developed all the time, with more sophisticated chemotherapies, an emergence of targeted therapies and more recently immunotherapies. But the biggest weapon in the fight against lung cancer is early detection. If caught early, survival rates can increase to 75%.
You won't be wasting anyone's time getting that cough checked out. For most people, it is just an infection, asthma or an inflammation of the lungs. But for the small proportion of people who receive a diagnosis of lung cancer, early detection could save their life.
Tell-tale signs:
While smoking is the main cause of lung cancer, around 1 in 8 people with the disease have never smoked so it is important to look out for other tell-tale signs which include:
Repeated chest infections
Coughing up blood
Breathlessness
Feeling more tired than usual
Losing weight for no obvious reason
An ache or pain in your chest or shoulder.
Dr Ed Cetti, Consultant Respiratory Physician, holds one-stop lung clinics every Thursday at Spire Gatwick Park Hospital.