Listen to your heart - It could be beating out a warning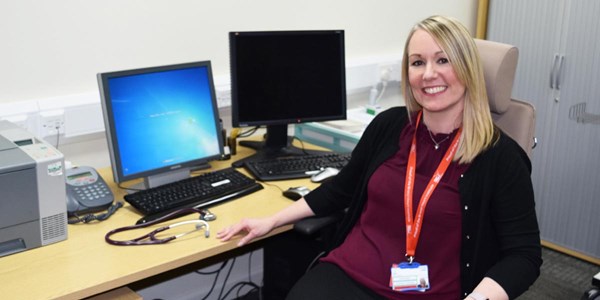 Valentine's Day is approaching and love is in the air - but a heart beating faster than usual might be a sign of much more than just a romantic reaction!
Palpitations – the speeding up or changing of your heart beat – can be caused by a variety of things and the excitement of seeing a loved one can be one of them. But in some cases they can be associated with much more serious conditions.
Dr Ashley Nisbet, a consultant cardiologist and cardiac electrophysiologist at Spire Bristol Hospital, explained: "You may feel your heart pounding or beating irregularly – often for just a few seconds or maybe minutes – or sometimes it seems like your heart missed a beat."
"These symptoms may seem alarming but, the truth is, in most cases they are quite harmless. However, they can also be a sign of more serious problems involving heart valves or heart muscle function.
"Some heart rhythm abnormalities, namely atrial fibrillation, can increase the risk of a stroke in some susceptible individuals so it is important to detect this to allow us to treat patients to reduce their risk."
Dr Nisbet has extensive experience in the assessment and treatment of palpitations and heart arrhythmias (irregular heartbeats). She has particular expertise is in ablation of complex atrial arrhythmias including atrial fibrillation and arrhythmias in adults with congenital heart disease, as well as expertise in the assessment and treatment of patients and families affected by inherited arrhythmia syndromes such as long QT syndrome and Brugada syndrome. She also has many years of experience of general cardiology including the assessment of chest pain, breathlessness, and syncope (fainting).
 "It is wise to be aware of palpitations and how long they last and how often they occur. For many patients simply eliminating caffeine and reducing stress is all that is required to settle symptoms down. 
"If the episodes of palpitation last a long time or occur frequently, or if they make you feel light headed or faint I'd recommend you see your GP. They can then refer you to my clinic for assessment which will involve an ECG (electrocardiogram) and sometimes further tests to help clarify whether the palpitations are caused by an abnormality of the heart rhythm. When we understand what is causing the symptoms, we can then explore the treatment options." she said.
 "If you are worried about palpitations then the worst thing you can do is to keep it to yourself. Most palpitations are not due to a life threatening rhythm problem and some simple investigations can provide great reassurance. However, some arrhythmias do require more specialised treatment and, as with so many health problems, the sooner we detect the problem,  the better your treatment outcomes will be," she added.
The Heart Centre at Spire Bristol Hospital, is the only private facility in the South West with the facilities to offer high quality, complex cardiac surgery and associated cardiology. At the Heart Centre we pride ourselves on providing the highest quality specialist care – from the first moment you are in touch with us through to the completion of your treatment and after care.