Revolutionary weight loss pill helps Kayleigh lose two stone in six weeks!
After having her gall bladder removed back in 2015, Kayleigh Fellows, 28, just kept putting on weight. She tried Slimming World, dieting, exercise and weight loss shakes, but simply could not control her weight gain.
As she approached the 19 stone mark, she decided this was the time to undergo medical treatment for her weight. Not willing to go through the complex surgery involved with a gastric sleeve or gastric band, Miss Fellows opted for a newly developed treatment: an internal slimming aid in pill form.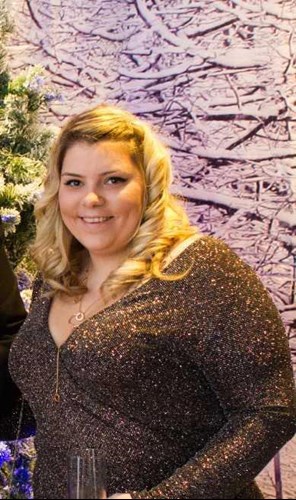 The Elipse Balloon is a breakthrough medical weight loss alternative to surgery. Requiring no surgery, endoscopy or anaesthesia, Kayleigh simply swallowed the 'gastric balloon', which is attached to a long tube. It is then inflated with saline water to simulate the feeling of fullness, taking up space in the stomach and slowing the passage of food.
Kayleigh says: "The balloon makes me feel fuller faster, making me eat much smaller portions before feeling full."
The procedure was complete in around 20 minutes, and afterwards Kayleigh even drove herself home.
Miss Fellows has already shed two stones just six weeks after taking the pill.
Mr Samer Humadi, the surgeon at Spire Thames Valley Hospital, who performed the procedure, said: "We discussed several options with Kayleigh and the Elipse Gastric Balloon was the procedure that was most in line with her needs. However, the balloon alone will not be enough if she doesn't change her eating habits so with this in mind Kayleigh will also receive regular support from our specialist dietitian.
"The balloon isn't for everyone - you have to be aged over 18 with a BMI of 27 or above and have to be prepared to work with it – it still takes effort and willpower. It is a good procedure for people who want to kick-start with their weight loss or for people who want to lose weight quickly for a special occasion."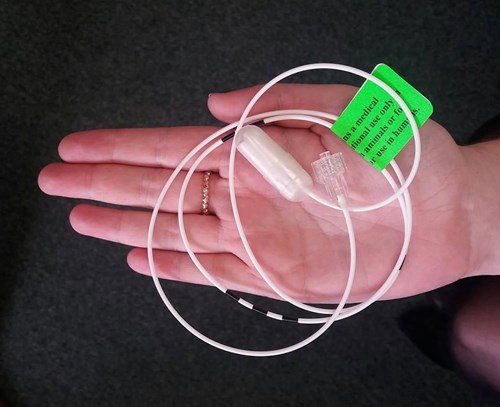 Mr Humadi warned that one side effect of the treatment was nauseous feelings for the first few days after the balloon being inserted.
Miss Fellows said: "I felt a little sick for the first three to four days, but now I'm completely at ease. I am hoping the balloon will give me the kick-start I need to adjust my eating habits and that I will be able to train myself to stick to new eating levels once the balloon reaches 16 weeks when it will deflate and pass naturally – so there is no need to return to hospital for it to be removed."
Kayleigh uses the app provided to monitor her weight loss and is supported by a team of dieticians who offer support, eating advice and tips to get the most out of the treatment.
"My target is to lose three stones with the help of the balloon. After that I hope my change in eating habits will then help me lose more weight as I continue with the new eating regime."