Eight reasons to get your MRI scan at Spire Thames Valley Hospital
With long waiting lists for an NHS scan, many patients are opting for a private scan to speed up their recovery process and get fitter faster.

Here at Spire Thames Valley Hospital, we now have a brand new scanner on site! It produces high quality scans and reports for accurate diagnosis, so you can commence your treatment as quickly and effectively as possible.
Here are eight great reasons to book your next scan with us! 
1. Flexible appointments 8am-8pm
2. Results within 48 hours
3. Prices from £370
4. Best quality imaging and data in the shortest possible scan time
5. More accurate diagnosis than ever before
6. Short and wide bore design, which is great for people who may be nervous about a scan
7. Specialist cartilage mapping software for detailed assessment of conditions
8. Mood lighting and choice of music for a patient friendly environment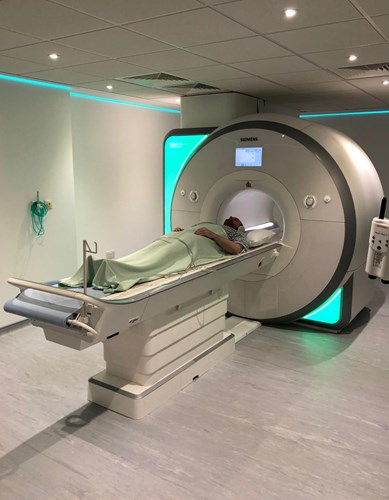 If you would like to book your next scan with us, simply call us 01753 665420 – make sure you have your referral letter to hand - and we can see you usually within a couple of days.