Urology and men's health: why men need to be more proactive
Mr Andrew Sinclair, Consultant Urologist 
Urology covers the whole of the urinary tract from the top of the kidneys to the tip of the genitals.  Therefore there are many problems and conditions that can arise.  The majority of the urinary tract is inside, difficult to feel and see and therefore it is very important to act on any new symptoms as they could indicate underlying silent, early, internal disease.
Within urology we deal with 5 different types of cancer:
Kidney
Bladder
Prostate
Testis
Penile
Unlike many other cancers there are no current national screening programmes for urological cancers.  Therefore having new symptoms investigated as soon as possible is the best way to ensure diseases are diagnosed and treated early.
Although penile cancer is rare, with only 637 cases diagnosed in 2015, prostate cancer is the most common male cancer with 47000 men diagnosed each year.  In 2015 there were 12547 new cases of kidney cancer, 10171 new cases of bladder cancer and 2288 new cases of testicular cancer.  Therefore, urological cancers are common diseases, again highlighting the importance of acting on new symptoms.
It is important to say that the development of new symptoms does NOT mean that you definitely have cancer and in a significant proportion of patients their symptoms are caused by benign (non cancer) conditions.  However, it is always important to have any new symptoms investigated to ensure there is no underlying more sinister cause.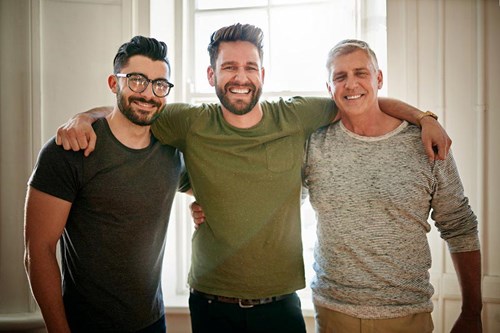 Signs and symptoms to look out for
Prostate cancer
Needing to pass urine more frequently, often during the night
Urgency to pass urine
Difficulty in starting or straining to pass urine
Weak flow
Feeling that the bladder has not emptied fully
Blood in the urine or semen
Bone pain
These symptoms do not always mean you have prostate cancer.  Many men's prostates get larger as they get older because of a non-cancerous condition called benign prostate enlargement, which can also give some of these symptoms.
Kidney cancer
Blood in the urine
Low back pain on one side (not caused by injury)
Mass or lump on the side or lower back
The majority of kidney cancers are now found incidentally on imaging while being investigated for unrelated symptoms
Again non-cancerous conditions such as stones and infection can also cause similar symptoms.
Bladder cancer
Blood in the urine is the most common symptom of bladder cancer
Increased frequency or urgency in urination
Burning sensation when passing urine
Again there are other non-cancerous conditions that can cause these symptoms including urinary tract infection, stones and benign prostate enlargement.
Testicular cancer
The most common symptom is a painless swelling or lump in one of the testicles
Increase in firmness
Dull ache or pain in the scrotum that may come or go
Heaviness in the scrotum
Most lumps and swellings in the scrotum are not in the testicle or a sign of cancer but they should never be ignored.  Benign causes of scrotal lumps include epididymal cysts, hydrocele (fluid around the testicle) and varicocele (veins in the scrotum).
Penile cancer
This commonly affects the head (glans) of the penis or the foreskin and therefore regular examination under the foreskin is important
Thickening of the foreskin making it difficult to retract or smelly discharge
Lump or ulcer
Bleeding from under the foreskin
Red velvety rash, small crusty bumps, flat bluish brown growths
In the majority of cases the symptoms have benign causes such as infection or inflammation, but these symptoms should never be ignored
Urinary symptoms are common and although they often have a non-cancerous cause we need to be vigilant and investigate all new symptoms early.  There are no national screening programs and therefore your first symptoms may be the only way an underlying cancer will be detected.
Although these symptoms are often bothersome, once the symptoms have been investigated and hopefully cancer has been excluded, there are lots of available treatments for these symptoms to improve your quality of life.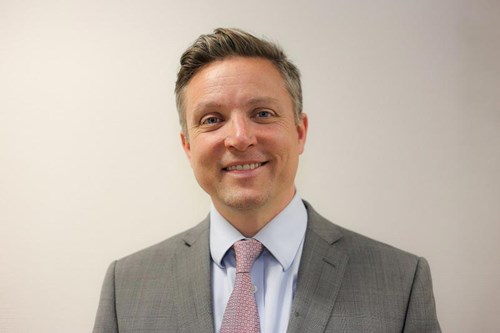 For more information or to book a consultation with Mr Sinclair, contact our team on 01625 505412.
The content of this article is provided for general information only, and should not be treated as a substitute for the professional medical advice of your doctor or other health care professional.