Top 10 tips to avoid skiing knee injuries
By Mr Bilal M Barkatali MBChB, MRCS, FRCS (T+O)
Consultant Knee Surgeon
So the skiing season is well under way and there has been a record dump of snow in the Alps this year. Foot after foot of fresh powder! There's no better way to enjoy nature than to get high up in the mountains on a sunny day, bask in the breath-taking views, breathe in that fresh rarefied air and ski or snowboard down with you friends and family. With perhaps a couple of vin chauds on the way down!
We all know how much fun it is, but it can also be a little dangerous and I think we must all take care and be well prepared if we want to maximise the fun and minimise the trips to the local accident and emergency clinic, and definitely avoid being air lifted off the mountain.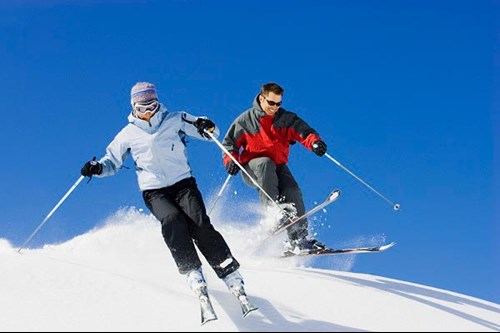 My own ski adventures started in my mid 20's and I learned to ski from scratch, with some coaching from my buddies of course and lots of time spent falling over and careering around.
Skiing and snowboarding are very physically demanding activities and as such must be given due respect (as I found out the hard way). Whatever your level, it is important to be prepared to avoid injury.
As a knee surgeon, I very frequently see ski related knee injuries and I get a lot of questions on the subject. Why is the knee so susceptible? What can be damaged? What can you do avoid knee injuries? And what should you do if you're unlucky enough to sustain a knee injury?
The structures that can be injured are the ACL (anterior cruciate ligament), the meniscus (shock absorbing cartilage in the knee), as well as multi-ligament injuries (the most severe form of knee injury where ACL and other ligaments like PCL / MCL / LCL / PLC are also ruptured). The ACL is the most commonly injured structure and skiers across the globe have been affected by this complaint. There has been a virtual epidemic of ACL injuries. Why is this the case?
The ACL is a short ligament in the centre of the knee and stops excessive forward movement of the tibia (lower leg). It's also active in rotational movements. The most common mechanism is a slow fall; usually within the first "killer five metres" when getting off the ski lift! Of course, it can also happen if you wipe out at speed and your bindings don't come off. The knee is particularly susceptible since the feet and ankles are so well protected by the ski boots. That leaves the knee to take all the force of the rotational movements of the body, and unfortunately if you have a fall, whether slow or fast, your whole body weight is being transferred through one small ligament in the knee. And if this force exceeds the strength of the ACL... snap!
Having suffered an ACL rupture and subsequent ACL reconstruction myself, I know how the whole process feels. It's very painful! The knee swells immediately and often it's impossible to continue. What should you do now?
You'll probably be rescued off the mountain and taken to a local small or large hospital, depending on where you're skiing. This is great, as you'll hopefully receive the initial investigations in the form of x-rays and an MRI scan, your knee will be braced, and you will be given crutches. You'll also be given pain relief which is very important to keep you comfortable. This is where your treatment abroad should end. The doctors treating you may offer immediate surgery. Please politely decline. ACL ruptures are best treated once the knee is no longer "hot" (i.e. the swelling has gone and the knee is cold) and you have regained full range of movement, which is usually around 6 weeks after injury. The great danger with early surgery is something called "Arthrofibrosis". This is when surgery is carried out on an inflamed knee and results in terrible scarring and stiffness of the inside of the knee. This is very difficult to treat and often the patient ends up with a stiff knee and so this is something that must be avoided at all cost. So, if you do sustain this injury then unfortunately it's the end of the skiing for you…for a while. Enjoy the food and wine, relax, get on the plane home, and seek out a specialist knee surgeon for your surgery.
The traditional options have been to reconstruct the ACL using tissue from elsewhere, for example your hamstrings tendons. More recently we have developed new techniques which can be used to repair your own ACL. This is very exciting, as you get to keep your own ACL, with no violation of other tissues, and earlier return to activity. There are only a handful of surgeons that can offer this technique (myself included, www.theknee.expert), and it's worth checking it out.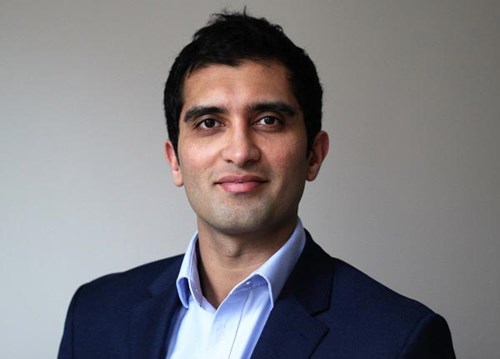 But, the best option is to not injure your knee in the first place! How can you do this? Here are my 10 top tips to avoid knee injury.
Pre-conditioning. This I think is the most important tip. When you've booked your ski holiday, use it as a motivator to get fit. Get to the gym and start getting in shape. All over body strength with focus on the quads and hamstrings. The quads are especially important. Practice getting into the static ski squat and hold for as long as possible. This will get the correct muscles conditioned and ready to support your knees as you descend the mountain.
Make sure you hire the right skis for your level (unless you own your own). The bindings must come off at the right time and the skis must be well maintained.
Weight management. Being overweight is bad for your knees at the best of times. The excess weight is multiplied significantly due to G-force and so make sure you're as close to optimum weight as can be.
This ties in with points 1 and 3, good nutrition is very important for recovery and strength. See a nutritionist if necessary.
Get lessons. Unless you're an expert skier, it's always a good idea to improve your technique and control. Bad technique often is the cause of injury.
Don't go crazy. Perhaps that difficult Olympic black run is not for you! Stay within your level.
Get the last lift down. Fatigue is also a big factor. By the end of the day, your muscles will be fatigued. A significant number of injuries take place towards the end of the day.
Consider a rest day. Skiing is an intensive work out. Perhaps take a rest day in the middle of the week to help recover.
Ski in a group. Better to have friends around in case of any difficulty.
Get good insurance! Be well prepared in case the worst happens. Make sure your policy covers you comprehensively. You don't want large bills for being airlifted off the mountain.
Have lots of fun! And good luck. In case you do have any knee problems then don't hesitate to get in touch. We'll look after you - www.theknee.expert.
Mr Bilal Barkatali holds regular clinics at Spire Regency Hospital.  For more information or to book an appointment, please call 01625 501150 or email info@spireregency.com
The content of this article is provided for general information only, and should not be treated as a substitute for the professional medical advice of your doctor or other health care professional.