Parkinson's disease: an expert's insight
Dr Monty Silverdale, Consultant Neurologist and Parkinson's disease specialist
Parkinson's disease is a common neurological condition which affects around 1% of the population over the age of 65. Younger people can be affected by the condition as well. The main symptoms of Parkinson's disease are tremor, stiffness and slowness of movement. These symptoms tend to start quite subtly and then gradually worsen over time.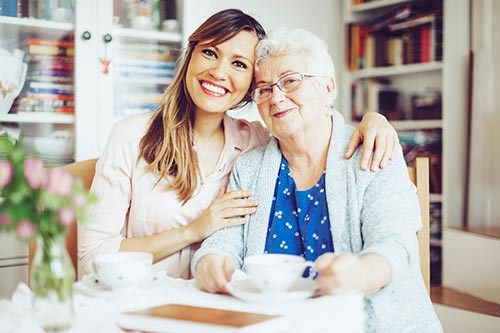 Parkinson's disease is due to the loss of nerve cells in an area of the brain called the Substantia Nigra. When these nerve cells are alive they release a chemical called dopamine into the brain. Dopamine is a very important chemical for the control of movement. Therefore when these nerve cells are lost, dopamine levels in the brain reduce and this leads to the slowness of movement which characterises Parkinson's disease. We can usually treat the symptoms very effectively by using drugs which replace the dopamine, including a drug called levodopa (other names for this drug include sinemet, madopar, co-careldopa and co-beneldopa). 
For most people with Parkinson's disease the drugs work very well. However some people develop problems on the medication including what are called fluctuations. This term describes people who have very good control of their symptoms at certain times of the day and very poor control at other times. For people with fluctuations there are more advanced treatment options, including brain surgery (Deep Brain Stimulation) which can be a very effective treatment. 
There is a great deal of research going on at the moment trying to understand the disease in more detail. One avenue of research has been the discovery that people with Parkinson's disease suffer from many more types of symptoms than we previously realised. What are called 'non motor' symptoms are very common in Parkinson's disease and include pain, sleep problems, mood problems, bladder problems and memory problems. Another active avenue of research is to develop better ways of monitoring the disease and also to develop drugs which can slow down the disease. Some of these drugs will go into clinical trials soon. 
More information about Parkinson's disease can be found on http://www.parkinsons.org.uk which is a great source of advice, information and support for people with Parkinson's disease. 
Dr Silverdale has weekly clinics every Wednesday evening at the Spire Regency Hospital, Macclesfield. To enquire about booking an appointment please contact our customer services team on 01625 505 412.
The content of this article is provided for general information only, and should not be treated as a substitute for the professional medical advice of your doctor or other health care professional.