Meet Margaret, our Outpatient Sister
We asked our Junior Outpatient Sister, Margaret about her nursing career.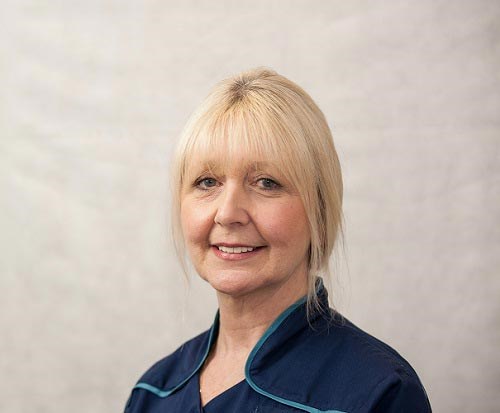 How long have you been a nurse?
I have been a nurse for 44 years, but I had a break from nursing for 16 years whilst I brought up my children.
What made you want to become a nurse?
I left school at 16 to become a dental nurse, but quickly realised I wanted to do more with my career. A friend told me about a course that enabled people to go to college and gain qualifications whilst working as a cadet nurse, eventually allowing you access into nurse training.
My family thought I would become a secretary, but I hated typing lessons at school and I was determined to become a nurse.
How long have you been with Spire Healthcare?
I have been working for Spire Healthcare now for over eight years and I absolutely love my job. I came back to nursing from my long break as a Healthcare Assistant (HCA) at Spire Regency. After a year, the ward staff encouraged me to do a "Return to nursing course", which I did. They then offered me a job as a staff nurse on the ward.
What do you enjoy most about working at Spire Regency Hospital?
Spire Regency Hospital is a small hospital which has a family feel about it. We quickly recognise patients who return for treatments and consultations, and they in turn get to know the staff too.
We are all striving to give the best possible care we can, and have the patients' best interests first and foremost.
Each day there are new challenges which makes the job more interesting. Staff are not just colleagues they often become your friends too. Everyone including management is so supportive.
Do you have any advice for anyone looking to get into nursing?
My advice for anyone looking to get into nursing would be try you get some experience in a hospital first, either as a volunteer or maybe become a Healthcare Assistant which will enable you to get an insight into what the job entails.
If you enjoy social interaction and challenges, nursing will offer you that and more. Once you have qualified, you can also specialise in an area you are interested in.
Nursing offers endless career opportunities once you have qualified. You will never be bored as each day is different.
For more information about careers with Spire Healthcare have a look at our jobs page.