MCL injury: Our physiotherapist's guide to a common footballer's knee injury
With the 2018 World Cup in Russia in full flow, our physiotherapist Jonathan McGrath discusses the causes, symptoms and treatment options for an MCL injury, one of the common injuries experienced by footballers.
What is it?
The Medial Collateral Ligament or MCL is one of the four main ligaments found within the knee joint and is responsible for sustaining stability and support as the knee is moved through various positions. A tough strip of connective tissue made of collagen fibres, attaches between the thigh (femur) and the shin (tibia), on the inside of the knee and its function is to limit excessive joint movement when forces are applied.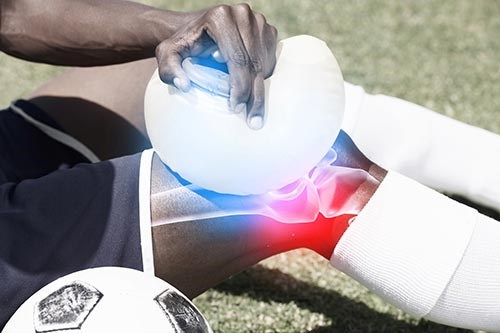 What causes it?
Typically MCL injuries occur following an impact on the outside, otherwise known as the lateral side of the knee, lower thigh or upper leg. Often the leg will be stretched and the foot is in a fixed position, usually in contact with the ground and unable to move easily.
This incident can commonly strike on the football, rugby or hockey pitch following a simple mistimed tackle or twisting during a direction change. Extreme sports also carry increased risk of MCL injuries whilst out enjoying the slopes, climbing or hitting the trails on a bike. However this injury is not limited to athletes, it could happen to anyone while going about daily activities; a fall while out walking the dog or a knock while out shopping.
What are the symptoms?
Following an MCL injury the individual will experience a variety of symptoms related directly to the degree of force applied on the joint.  It is often described as feeling of immediate discomfort and a hearing of a popping sound.
Commonly after any knee injury there will be an element of swelling often resulting in increased pain. MCL swelling will develop quickly if the ligament is ruptured, whilst a sprain could develop at slower rate.  If you are concerned about whether the ligament is ruptured, we would recommend seeing a musculoskeletal physiotherapist, who can provide an initial diagnosis and if necessary can refer to an orthopaedic consultant. It is important to go for further investigation if your knee feels unstable and affects standing or your walking pattern.
What should I do?
Be proactive, do not ignore the symptoms! Listen to your body; if your pain remains even after rest then it is time to see a physiotherapist! Following a simple clinical assessment we will be able to confirm the severity of the injury and if the injury is localised to the ligament or if there is potentially further damage.
Dependent on the physiotherapist's findings, an immediate rehabilitation plan can be started, focusing on your individual needs, such as pain management advice, improving range of movement, balance exercises and muscle strength programs with integrated sport specific drills. All with the aim of getting you back to leading an active independent lifestyle whether that be on the pitch, slopes or out walking Scooby-doo.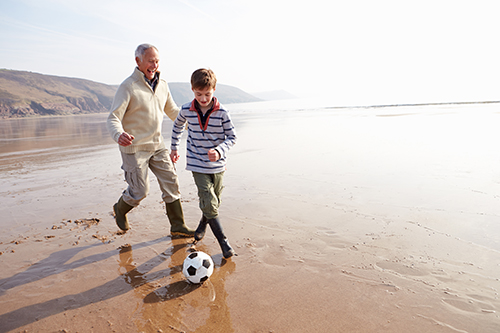 For more information about the physiotherapy services offered at Spire Regency Hospital or to book an appointment, call us on 01625 507447 or email info@spireregency.com
The content of this article is provided for general information only, and should not be treated as a substitute for the professional medical advice of your doctor or other health care professional.