Yorkshire man on track for recovery following spinal surgery
Just two weeks after major spinal surgery for a slipped disc, Stephen Arden, a newly retired residential surveyor from Malton, North Yorkshire, has been able to enjoy an energetic walking-weekend break.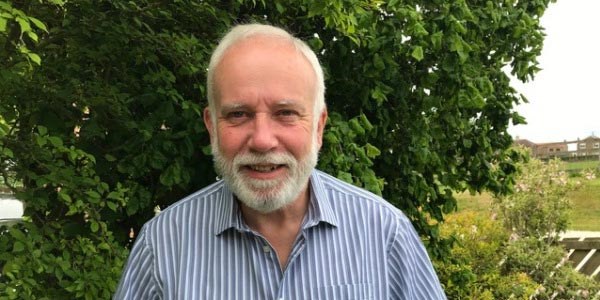 The problem first started six years ago for Stephen, 65, a father of two adult children, when he was diagnosed with a bulge on a disc along with sciatica and underwent two successive operations. Everything was fine for a few years until last October when he was a passenger in a car which drove over a deep pothole jarring his back. The pain subsequently worsened and he was referred to Mr Greg Rudol, consultant orthopaedic spinal surgeon at Spire Leeds Hospital.
He saw Mr Rudol in early December and surgery was scheduled for January. However, things took a turn for the worse. One week before the operation Stephen was leaning over a table doing a crossword when his back suddenly went into a spasm leaving him hanging onto the back of a chair in agony. His wife Carolyn called an ambulance and Stephen was taken to A&E where he was given morphine. The hospital phoned Mr Rudol who suggested an emergency MRI but unfortunately, as it was late at night, the radiology department was closed.
Stephen visited Mr Rudol at Spire Leeds Hospital the following morning, however he couldn't walk to the hospital from the car park due to excruciating pain and had to use a wheelchair. An MRI was carried out immediately which revealed a recurrence of the disc prolapse with a visible bulge in one of the discs in his spine. He discussed the surgical options with Mr Rudol who advised the best course of action was to have revision surgery at this point and to keep fusion surgery in reserve for if needed at a later stage.
Stephen's surgery involved trimming the bulge of the disc and removing scar tissue from previous surgeries.
"I had surgery in the evening and by the next morning I woke up early and the pain had completely gone. It felt marvellous. Mr Rudol came in a few minutes later and told me the operation had gone well," said Stephen, who spent just one night in the hospital and was able to go home a day earlier than expected.
"I left the Hospital and was able to walk to my car, which was wonderful! I understand further surgery should not be required. I don't need to have the fusion surgery. I'm so relieved!" said Stephen.
A few days after surgery he stopped taking painkillers and was able to walk up and down his local high street and soon built up to walking longer distances.
"Just two weeks later we were due to go for a walking weekend in Derbyshire with friends. I went ahead with it as I felt absolutely fine and one day I walked 11 miles without any problems. I was amazed!"
This was followed by another walking break two weeks later which saw Stephen walking similar distances each day.
Mr Rudol said, "It's a riskier operation than the original procedure due to the scarring, and as expected there was scar tissue which was adherent to the nerve, which proved challenging to remove without causing any nerve damage. It therefore took longer to complete surgery. Surgery was successful and we finished without any complications!
"Stephen experienced significant improvement nearly instantly. He does have a bit of back pain now which unfortunately is not unusual. As he improves with physiotherapy it is likely to be a combination of some postoperative inflammation and muscular scarring. We are hoping he will not need any more operations. Unfortunately about one in 10 patients may develop a new problem requiring further intervention. For 80-90% it will not be the case!"
Stephen added, "I'm so grateful to Greg Rudol and the staff who took care of me at Spire. I received superb care from the nursing team. I'm fully mobile again and planning a very active retirement which includes lots of walking holidays."
Stephen is planning to walk a section of Hadrian's Wall for his next challenge.