The sobering truth about drinking at Christmas!
With the festive season upon us, the obligatory round of Christmas parties in full flow, and the calendar full of social occasions, it's tempting for people to overindulge and drink more than they would at other times of the year.
However, a doctor at Spire Leeds Hospital is warning of the damage to health caused by excess alcohol consumption and the importance of drinking in moderation.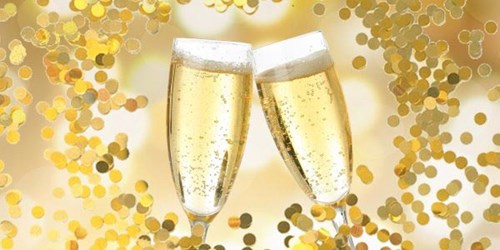 Dr Mark Aldersley, consultant in gastroenterology and liver disease at Spire Leeds Hospital says, "Most people are aware of the link between alcohol and liver damage, but it's not as well known that alcohol can also severely damage other organs including the nerves,heart and pancreas. Unlike the liver, the pancreas cannot regenerate itself. Repeated attacks of inflammation in the pancreas (pancreatitis) can lead to diabetes and severe pancreatitis can become life threatening."
"Nobody wants to be a killjoy during the festive season, however it's very important to drink in moderation. People need to be able to make informed decisions about their own drinking. "
Dr Aldersley said binge-drinking as well as long-term alcohol use could cause pancreatitis, a serious and painful condition. The pancreas produces digestive enzymes which help with the digestion of food, and insulin, which controls blood sugar levels. Once an attack starts, it can develop quickly. The main symptom is pain in the abdomen. A mild attack usually settles in a few days but in a minority of patients it can become severe. Every year in Britain more than 60,000 people develop acute pancreatitis and around 25,000 cases develop severe pancreatitis, which can lead to death for one in five.
Dr Aldersley said, "We tend to see an increase in cases of pancreatitis following the festive period and symptoms typically begin 6-12 hours or a few days after a heavy drinking session."
The other "hidden" dangers of alcohol consumption include damage to the nerves in the hands and feet, damage to the brain and to the heart muscle causing the heart to fail to pump properly (cardiomyopathy). Alcohol also increases the risk of several cancers including breast cancer and mouth and throat cancer. In men it is also one of the more common causes of impotence.
Dr Aldersley pointed to the latest government guidelines for alcohol consumption produced by the UK Chief Medical Officer. Men should not exceed 14 units of alcohol per week, the same level as for women. This equals six pints of average strength beer a week, or about 5 standard glasses of 13% wine a week (a standard 175ml glass is 2.3 units). Pregnant women are advised to avoid alcohol as a precaution.
According to figures published on DrinkAware.co.uk in 2017 in England, 24% of men said that their average weekly alcohol consumption was more than 14 units and 11% of women said that their average weekly alcohol consumption was more than 14 units.
Dr Aldersley said "Dry January gets a lot of publicity at this time of year and whilst abstaining from alcohol for one month may improve your feeling of wellbeing and break habits of drinking every day it will not have any long term effect on your health unless it is followed by a sustained change in your drinking pattern.
I would recommend finding out how many units are in your favourite drinks remembering that home poured drinks tend to be much larger than pub measures. There are several free phone apps that will help you do this such as the Drinkaware app.
Drinking slowly, drinking with food and alternating with water are all thought to be beneficial for reducing intake and harm from alcohol. In addition, Dr Aldersley advises people to spread their units over three or more days and not store them up for a binge session over one or two days. "