Look after your eyes. Look away from your computer!
Mr Andrew Morrell, Consultant Ophthalmologist at Spire Leeds Hospital gives some simple tips on keeping your eyes healthy 
"There are some simple things you can do every day to look after the health of your eyes.
"Look away from your computer – when you work on something close up like a computer, tablet or smartphone your eye muscles are active. Follow the 20/20/20 rule – every 20 minutes look at away at something 20 feet away for 20 seconds. Blinking can also help the eyes from drying out.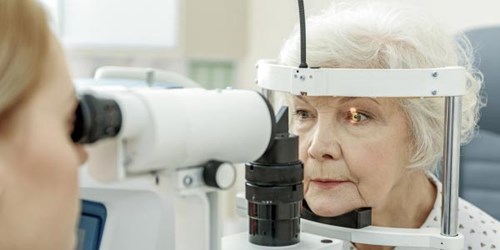 "Good eye health starts with the food on your plate. Eat healthy – a balanced diet reduces your risk of eye disease. Include nutrients such as omega-3's found in oily fish. Lutein and zinc found in green leafy vegetables and vitamins A, C & E from fruit and vegetables might help ward off age-related vision problems like age-related macular degeneration (losing central vision in eyes) and cataracts.
"If you have a family history of macular degeneration ask your optometrist about taking nutritional supplements.
"Stop smoking – smoking increases the risk of developing eye diseases such as macular degeneration and cataracts.
"Have regular sight tests – as well as checking eye health, a sight test could detect signs of underlying health conditions such as diabetes, high cholesterol or blood pressure. Everyone should have a test every two years, or more if your optometrist recommends it.
"Your optometrist is the first person you should visit if you have concerns about your eyes."