Leeds physiotherapist pays tribute to local hospices with six fundraising walks
A physiotherapist from Spire Leeds Hospital has paid tribute to the vital work done by local hospices, by completing a series of six challenging walks through 2018.
Tackling a mix of terrains in all weathers, Elanor Ibbetson, 39, a married mum of two, wanted to raise funds for a cause close to her heart and has increased her fitness levels at the same time.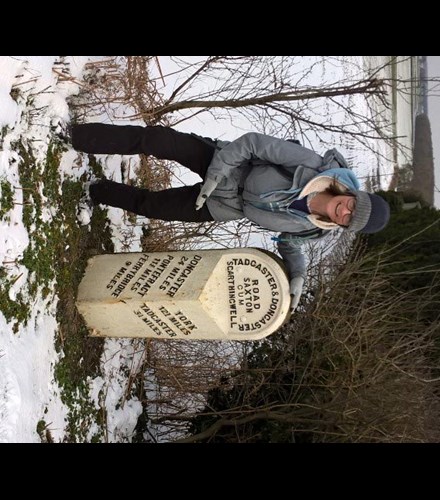 "Over the last few years quite a few friends and family members have had to use hospice facilities, so raising money to support these amazing organisations was my way of remembering those who have died and also showing some respect for the battle they faced," said Elanor, who works on the inpatient team at Spire with patients recovering from procedures ranging from orthopaedic surgery and joint replacements to abdominal and chest operations.
Starting with a 17-mile walk in February and building up over the course of the year to tackle the Three Peaks in Yorkshire in September, a challenging 24.5 miles and 1585 metre ascent, Elanor completed the series of walks with two friends Victoria Williams and Stacey Needham and was joined on the Three Peaks walk by her husband Mike.
Raising almost £2,000 so far, with donations still coming in, Hospices to benefit include; St Leonard's, Martin House, St Michael's, St Catherine's, Hospiscare, Wakefield Hospice, Prince of Wales Hospice and Les Bourgs Hospice in Guernsey.
"These Hospices provide support for people in times of desperate need and give respect and dignity at a time when it is most precious. They rely on charitable funding to be able to do this vital work," added Elanor.
Training for the challenges involves strength training mixed with either cycling or swimming as well as attending a 'Fit for 5k' eight-week course at Spire Leeds Hospital, where the physio staff offer personal training and general fitness rehab. "The course worked out fantastically well for me. It helped me to overcome my resistance to discomfort during exercise and I was able to test and push my physical limits in a controlled environment. It built up lots of strength and I really saw the benefits of doing exercise."
The fundraising walks are also a good fit with the "Love Activity Hate Exercise Campaign' which is run by the CSP (Chartered Society of Physiotherapists) and is taking place at Spire. The campaign highlights the services that physiotherapists offer and is aimed at helping people to overcome barriers to exercise and encourage people to become more active.
Elanor is hoping to continue her activities with more fundraising walks being planned for next year.