Major headway - we report on how one Leeds neurologist is making significant progress in the treatment of migraines
Migraines are often misunderstood, or dismissed as 'just a headache.' Yet they have the capacity to disrupt lives, destroy relationships and wreck careers.
One man who regularly treats migraine sufferers is Dr Oliver Lily, a leading consultant neurologist at Spire Leeds Hospital and Leeds General Infirmary. Dr Lily is well aware of the devastation chronic migraines can cause to lives.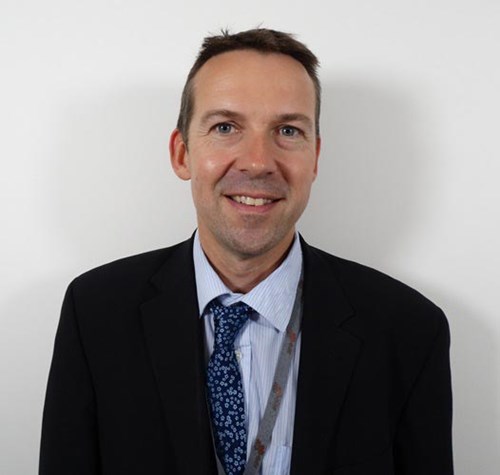 Over the years Dr Lily has helped migraine sufferers control and defeat their illness, including a young academy footballer who always developed a migraine at half-time but now plays professionally. An A-level student who dropped out of school due to migraine, who is now at university. A self-employed lorry driver who used to go temporarily blind on the motorway and nearly lost his business and a nursing student who had to repeat a year due to migraines but is now a midwife.
"Treating migraine is rewarding because often you can give desperate people their lives back," said Dr Lily.
Migraine is the third most common illness worldwide affecting about 15% of the world's population. It is one of the most common causes of lost workdays in the UK and causes more disability than any other neurological disorder.
About two percent of the population suffer chronic migraine, which often results in constant migraine symptoms that never disappear. This can go on for days, months and even years - wrecking careers, relationships and lives.
Up until recently the only treatment for chronic migraine was powerful drugs, which often cause drowsiness and mood changes. However researchers in America discovered that injecting Botulinum toxin in certain sites around the head is one of the most effective ways of treating chronic migraine. There are few side effects other than the loss of facial expression lines - which some people believe makes you look younger!
"Effective treatments are available but many migraine sufferers don't take advantage of them because they don't seek help or they mistakenly believe they are just suffering from regular headaches," said Dr Lily, who studied medicine at Leeds Medical School. He suffers from migraines himself, as does his mother and two of his four daughters.
"The most common treatment for migraine relief is a class of drugs called triptans. When taken at the first sign of migraine, they can relieve pain, nausea and light sensitivity. Other medications work in advance to prevent migraines such as beta-blockers. Preventative medicines can reduce frequency for some people who get them regularly."
The cause of migraines is unknown. However it is thought to be a genetically inherited illness and nearly every sufferer has at least one affected relative.
Only a few genes have been found, and so far they are all in channels, which can control the flow of blood around the brain.
Migraine sufferers also tend to develop motion sickness, vertigo and intolerance of alcohol (particularly red wine) so it is thought these conditions are caused by the same genes.
Symptoms include intense and throbbing pain on one side or both sides of the head, sensitivity to light, sounds, and sometimes smells and touch, nausea and vomiting, blurred vision and feeling lightheaded, sometimes followed by fainting.
"Each migraine sufferer has their own particular triggers to cause a migraine attack. Some common ones I see in clinics are alcohol, caffeine, stress, exercise, low blood sugar, too little sleep, too much sleep, low atmospheric pressure (stormy weather) and overuse of painkillers (triggering 'rebound' headaches). Contrary to popular belief, food (even cheese and chocolate) is rarely an important trigger.
"Changes in hormones tend to trigger migraines. In women migraines can be triggered by pregnancy, menopause, periods or hormone treatment (such as in contraceptive pills, IVF or HRT). Men have more constant hormone levels but even they get migraines particularly around puberty and around retirement age when the male hormone levels drop," he added.
Dr Lily said there is some good news about migraines, "No matter how bad they are, they never cause permanent damage. Brain scans are usually normal in migraine sufferers. They are never a sign of a more serious illness and there is no proven link between migraine and stroke or dementia."
"Currently there is no 'cure' and every individual responds differently to treatment. The safest way to manage migraine relief is to work with your GP, neurologist or headache specialist to find a treatment that finally relieves your pain."

About Dr Oliver Lily – consultant neurologist

Dr Lily graduated with honours in medicine from Leeds University and also completed a first-class degree in pharmacology, including studying the effects of medications on the brain. He trained as a junior doctor at St James Hospital and Leeds General Infirmary before researching the causes of multiple sclerosis at the Institute of Molecular Medicine at Oxford University. His professional memberships include Royal College of Physicians, Association of British Neurologists and North of England Neurology Association. He is married with four daughters.