Gallstones are a common digestive problem
Consultant general and sarcoma surgeon, Mr Adam Barlow, tells us more about gallstones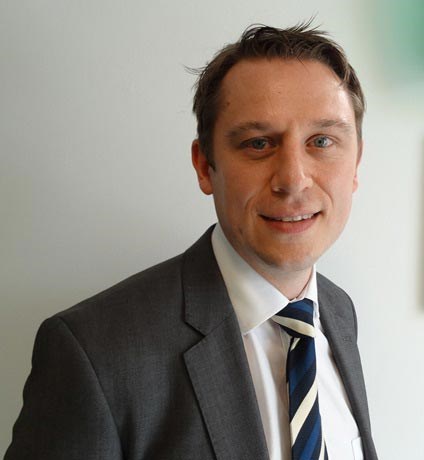 About one in 10 people in the UK are thought to have gallstones, although not all of these people will develop symptoms.
Gallstones form in the gallbladder, a pear-sized sac that sits below the liver and is connected to the main bile duct which drains the liver.
The gallbladder stores bile, a detergent-like substance, which is used to break down fats in the diet. Gallstones are formed when there is an imbalance in the chemicals which make-up bile, particularly cholesterol.
People can form one large stone or multiple smaller stones. The most common symptom of gallstones is pain in the upper abdomen, particularly on the right hand side. This is usually brought on by rich or fatty foods and is caused by the gallbladder squeezing against a gallstone. It can be very intense and last for a few hours. The medical term for this pain is 'biliary colic'. Less commonly, gallstones can cause more serious problems. If a gallstone causes a prolonged blockage of the gallbladder it can lead to inflammation, termed cholecystitis. This causes similar pain to biliary colic, but lasts for longer and is usually accompanied by a high fever, chills or shivering attacks and a loss of appetite.
Small gallstones can also work their way out of the gallbladder and block the main bile duct. This prevents bile draining from the liver, which accumulates in the body and causes yellowing of the skin and eyes (jaundice). A gallstone passing into the bile duct can also cause pancreatitis, or inflammation of the pancreas gland. This can be a very serious condition and though most people improve within a few days, it can result in serious complications and even death.
At this point, you are probably thinking 'what can be done to avoid gallstones?' It is felt that a healthy diet, particularly avoiding saturated fats, reduces the chance of getting gallstones. It has also been suggested that regularly eating nuts may reduce your risk. If you have gallstones which are causing symptoms, the usual recommendation is to have surgery to remove your gallbladder (cholecystectomy).
The vast majority of gallbladders can be removed using keyhole (laparoscopic) surgery. About one in 30 patients in the UK require an 'open' operation through a larger cut. These people have usually had previous surgery or lots of complications from their gallstones. The keyhole operation is performed through three or four small incisions, each 5-10mm in size. One at the belly button is used to pass a camera into the abdomen, which is inflated with gas to make space. Two or three more incisions are made in the upper abdomen to pass long instruments used to dissect the gallbladder free. 
The operation usually takes 30 - 45 minutes and the majority of people are able to go home on the same day.