Why are we at risk of developing diabetes?
Diabetes is a serious, lifelong condition where your blood glucose level is too high. There are two main types of Diabetes: Type 1 diabetes, an autoimmune condition, usually contracted as a young adult, which requires insulin, and type 2 diabetes, which is classically later onset, and related much more to lifestyle, and obesity.
Diabetes is caused when the pancreas produces insulin which allows us to use and store the carbohydrates we ingest. Without insulin, our bodies cannot regulate our blood sugar and it becomes dangerously high, resulting in diabetes. As body weight increases we become unable to produce enough insulin, as well as becoming less sensitive to the insulin we produce. Our lifestyles are becoming ever more sedentary, with less exercise and easy access to high calorie  foods, which is increasing the populations body weight as whole. As a result, we are at increased risk of developing type 2 diabetes. 
According to Diabetes UK, three in five cases of type 2 diabetes can be prevented or delayed by changes in lifestyle. Dr Ryan D'Costa, a Consultant in Endocrinology and Diabetes advises there are five main ways to help reduce your risk of developing type 2 diabetes:
1. Know your risk
If you have a family history of diabetes, or you suffered with diabetes during pregnancy, this increases your chances of developing diabetes in the future. Visit your GP, and they can discuss your medical risk factors associated with developing type 2 diabetes. In particular, they can test you for "pre-diabetes" which is a marker for patients that may go on to develop diabetes in the future. They can also look at other risk factors such as high blood pressure, cholesterol, and a measure of body size based on your weight in relation to your height (BMI).
2. Exercise 
This is not a new concept, but there is good evidence that exercise burns calories, uses up sugar, helps keep weight off, and decreases the risk of diabetes.  Many people ask "how much exercise is enough?" The NHS Live Well plan suggests we should be doing at least 150 minutes of moderate, (or 75 min of vigorous), aerobic activity per week, plus 2 or more days of strength exercises. This is ideal, but is not always achievable in our lives. Many people work long days with little opportunity to get to the gym at lunch, therefore it is best to try and set aside some time every few days to do some exercise that you enjoy, and makes you out of breath. Unfortunately walking the dog, or walking to work, while still great, is unlikely in most people, to provide the metabolic changes we need.
3. Eat better, not less
Dieting is a lot about reducing bodyweight, but also knowing what to eat, and how to plan our day.  Life is so hectic that many of us do not eat proper meals, and tend to snack or buy a sandwich, or worse, a ready meal. Meals we do not make ourselves tend to be higher in sugar, fat, and calories.  We also tend to "grab and run", which means we ingest a high calorie food quickly, which leaves us feeling hungry again soon after. The key to a good diet is planning ahead and knowing what we are eating.
4. Keep the weight down
The main reason we advise patients to eat well and exercise is to reduce the risk of becoming overweight. Patients of a healthy weight can still develop type 2 diabetes, but there is overwhelming evidence that obesity is probably the main contributing factor in development of the disease. There is now also good evidence to suggest that in some cases, appropriate weight loss can actually cure patients that were previously diagnosed with diabetes. 
5. Don't do it alone
For someone who has not exercised much, and may not have a good knowledge of what to eat, being told by their doctor they have to lose weight to avoid developing diabetes is a daunting prospect.  However, there is lots of information and support available, including local weight loss programmes, referrals to dietitians, the Type 2 diabetes prevention programme, and local exercise clubs or groups.  In addition, it is important to set clear goals, sleep well, and make small but steady changes towards your ultimate goal. Reducing the risk of diabetes may not be easy, but it can enjoyable, and will help set patients up for a lifetime of better health.
---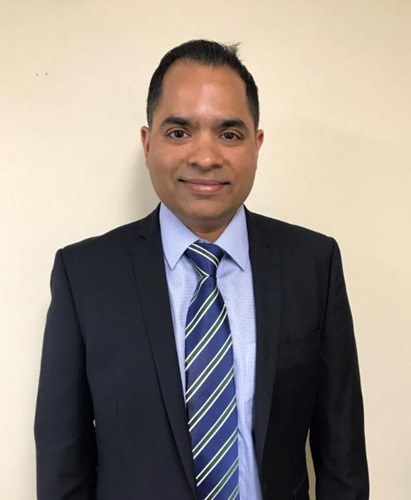 Dr Ryan D'Costa is a Consultant in Endocrinology and Diabetes. He is the Clinical Lead for the Wakefield Diabetes Clinical Network and the Clinical Governance Lead for Diabetes and Endocrinology at Mid Yorkshire Hospitals.  
The content of this article is provided for general information only, and should not be treated as a substitute for the professional medical advice of your doctor or other healthcare professional.