Finding it hard to stand on your own two feet?
There is no doubt that, on the whole, we take our feet for granted. Yet foot and ankle injuries are amongst the most common injuries around and can affect anyone.
Sporting mishaps can account for some of the injuries, but your feet and ankles take a battering on a daily basis and many problems are caused by simple day-to-day living.
Mr Kurt Haendlmayer is an orthopaedic consultant who specialises in all aspects of foot and ankle surgery, including the effects of sprains and breaks, high arches, flat feet, Achilles tendon problems and arthritis.
He said: "People often sustain these injuries playing sports but stepping awkwardly off a kerb or walking over rough ground can be enough to go over on the ankle. 
"The ankle swells, bruising develops and putting weight on the ankle is often very painful. Initially I would recommend resting the ankle, elevating it and applying ice to allow the swelling to subside.
"The majority of simple ankle injuries do not require medical attention and improve within the first two to three weeks with the approach outlined. 
"However, there are times when the ankle doesn't get better but remains painful and swollen.  On occasion, further investigations are warranted.  X-ray imaging of the ankle and hind foot will diagnose most fractures but some are more difficult to visualise.
"Those who cannot walk on their sprained ankle, need to see me as soon as possible, even if initial x-ray in an A&E department of their local Hospital does not show any bony injury.
"Small fragments may pull of the front of the heel bone or side of the ankle bone, giving rise to persistent pain over the outer aspect of the ankle and foot.   On the other hand, cartilage injury within the ankle joint leads to complaints of deep-seated pain within the joint and usually some swelling. 
"Some of these lesions may improve without any intervention but others require surgery, either to remove or fix the fragments.  Lesions within the ankle joint itself are usually best approached with keyhole surgery with special instruments and equipment is used to operate within the joint.
"People can develop scarring within the joint, inflammation and bone-spur formation.  Complaints of locking or catching sensation are also common and pain is usually felt over the front of the joint.  This is exacerbated with the ankle bent up such as when walking up a steep hill or squatting down.  
"Physiotherapy is usually helpful in this situation but if symptoms persist the surgery may be the only other option."
---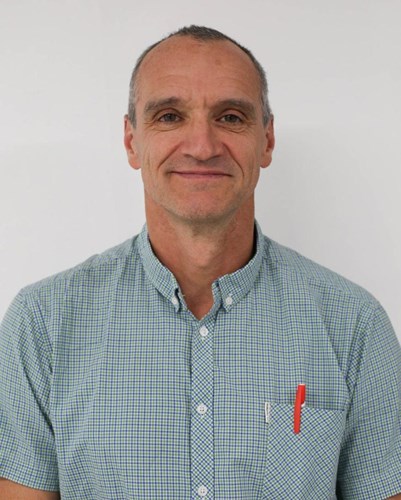 Mr Kurt Haendlmayer is a Consultant Orthopaedic Surgeon with a special interest in foot and ankle surgery and sports medicine.
The content of this article is provided for general information only, and should not be treated as a substitute for the professional medical advice of your doctor or other healthcare professional.