Myths, mysteries and misconceptions: spinal surgery
Spire Elland Hospital aims to answer many common health questions, so we asked some of our world-class experts for their expertise. Consultant Spinal Surgeon Mr Greg Rudol answers your questions about spinal surgery.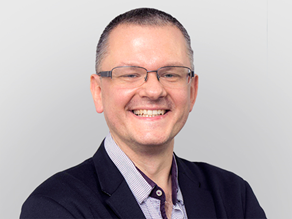 Are all spine surgeries major surgeries? 
It is not true that spinal surgeries only exist in the largest and most monstrous form. In fact, there is a huge spectrum of spinal procedures. However, I share the view that even 'small' operations on the spine should not be regarded as 'simple' or 'trivial'.  
Throughout the years, approximately a quarter of the patients I have operated on went through the procedures requiring vast amounts of physical and emotional strain. Such a diligent journey may leave a notion among the members of the patient's family and friends that this is the most common way surgeons deal with spinal problems.
What has to be stressed instead is that 75% of spinal surgeries are 'non-major'. Many cases are followed by a short, one-night stay in the hospital. The restoration of a patient's mobility after such an operation is nearly instant – with a surgical site discomfort that may require some painkillers and a touch of slowing down.
Can exercise hurt your back?
Exercise is the movement of the body to improve fitness and strengthen the body both physically and mentally. It is trivial to say it can have a different purpose, form and intensity. Exercise can be as simple as breathing. In the right form it can benefit the body tremendously supporting a healthy lifestyle.
Similarly, in any other exercise one will sooner or later know the safe limit. At least initially, it may be recommended to perform them under a specialist's supervision –especially for those not acquainted with the vast amount of physical activities.
Discomfort, and sometimes pain, during exercise is not uncommon and can be misleading. The chances of 'significant' injury during correctly performed exercises are negligible – probably one in a hundred individuals or less.
The risk of gradually losing stamina and facing deterioration in function is expected in more than half of those wishing not to pursue the avenue of physiotherapy or physical training.
After all, no pain no gain.
Herniated discs need to be surgically repaired
The herniated, slipped or bulged disk involves the inner jelly-like part of this structure breaking out from where it belongs and creating pressure against a corresponding nerve. This, in turn, may (sometimes) cause pain like sciatica. The damage to the disc is irreversible so any treatment aims at sorting out the symptoms. Around 10% of those affected by the pain may need surgery.