Myths, mysteries and misconceptions: respiratory
You only need to take your medication for asthma when you are having trouble breathing.
This is wrong. There are two types of inhalers people use - a blue one for relief when needed, and another inhaler, often called a maintenance inhaler, to be used regularly whether you feel you need it or not. For asthmatics, the maintenance inhaler contains inhaled corticosteroids (ICS). ICS will not make you feel better immediately, so many people don't bother with them, relying instead on their blue inhaler. But this is dangerous. Asthma kills over 1,000 people per year in the UK alone. Using your ICS regularly reduces your chances of death from asthma by 90%. It more than halves your chance of having a severe attack. When the Royal College of Physicians conducted a review into asthma deaths in 2014, they found that the majority were related to underuse of inhaled corticosteroids. So it is very important that you keep taking your maintenance inhaler every day – even if you feel fine. If you need to use your blue inhaler more than twice per week, you need to make an appointment and have your asthma reviewed.
As a caveat to the above, there have been recent trials* demonstrating the effectiveness of an inhaler which can be used in mild to moderate asthma only when you feel that you are having trouble breathing. This is not yet licensed for use in the UK, and the important point here is that this inhaler contains both relief medication, as well as ICS – and it is the ICS which is the important ingredient in preventing attacks or even deaths from asthma. 
What is a bronchoscopy?
A bronchoscopy is a very useful way to examine the lungs in more detail. It involves a flexible tube, about the diameter of a pen, with a small camera at the end. This is passed through the nose, or sometimes mouth, and vocal cords into the large airways. It enables the respiratory doctor to directly visualise the lungs. There is no pain involved, but the procedure may make you cough! You will be lightly sedated, but are usually awake enough to respond to questions. Once the camera is in the lungs, we can take pictures or videos,  sample tissues (biopsies) or wash out the lungs and hoover up any mucus.
What is a pulmonary function test?
A pulmonary function test involves you being asked to blow as hard and fast as you can into a special tube, and blowing for as long as possible. This allows us to measure the size of the lungs, and the size of the airways leading to and from the lungs. Scarring of the lungs will result in smaller lungs, although the most common reason we see today for small lungs is obesity,  which results in compression of the chest, rather than any lung problem. The other thing we can measure is how open the airways are – in conditions such as asthma or COPD the airways narrow, meaning we detect abnormally narrow airways. This helps not only in diagnosing what the problem is, but also how bad it is.
---
Meet the consultant 
Dr Jonathan Walker originally qualified from Barts and The Royal London Hospital in 2001 and moved to Yorkshire in 2003. Although most of his further training was undertaken in Yorkshire and Manchester, he also undertook training in Australia for six months and South Africa for nearly one year. His main focus is in the area of severe or difficult asthma and has worked within this specialist field for the last six years. Other interests include unexplained breathlessness and cough and related airway diseases such as bronchitis, emphysema, COPD or bronchiectasis.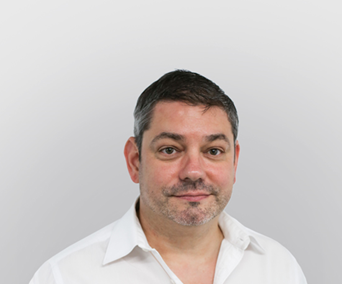 *Inhaled Combined Budesonide–Formoterol as Needed in Mild Asthma, Paul M. O'Byrne et al, May 17, 2018, N Engl J Med 2018; 378:1865-1876
As-Needed Budesonide–Formoterol versus Maintenance Budesonide in Mild Asthma, Eric.D. Bateman et al, May 17, 2018, N Engl J Med 2018; 378:1877-1887
Controlled Trial of Budesonide–Formoterol as Needed for Mild Asthma, Richard Beasley et al, May 23, 2019, N Engl J Med 2019; 380:2020-2030