Spire Elland's first electric vehicle
Spire Elland Hospital is leading the way and doing it's bit for the environment by becoming the very first hospital in Spire Healthcare to go electric with their hospital car.
The Nissan LEAF has been ranked as one of the best electric cars on the on the market and as a result, is helping Spire Elland to reduce it's carbon footprint.
The car which is used for running between Elland Hospital, the Spire Dewsbury Clinic, as well as the local trust hospitals will ensure that the hospital is efficient, as well as environmentally friendly.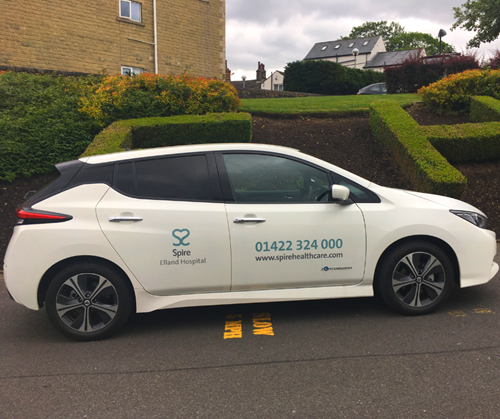 Chief Operating Officer, John Forrest, is shown the new eco-car by Paul Lumb from the Stores Departments at the Hospital.