Bunion Myths, Misconceptions and Treatments
If painful feet are affecting your quality of life and you're worried about local waiting times, opting to self fund your treatment or use your private medical insurance could be the best option.
Mr Gareth Wells is a Consultant Orthopaedic Surgeon at Spire Elland Hospital dealing solely with problems of the foot and ankle. Here Mr Wells dispels some of the myths about bunions including what causes them and how to treat them.
How do people get bunions?
Bunions are quite commonplace, I imagine that we all know someone who is afflicted! Although we associate their development with over-zealous use of fashion shoes, the cause can more often be found in our genes. Indeed patients often report a long line of bunion problems suffered by their parents and grandparents.
What are the signs and symptoms to look out for?
Hard lumps on the side of your feet, usually by your big toes
The big toe is shifting towards the other toes
Hard, red or swollen skin over the lump
Pain along the side or bottom of the foot
How badly can they affect people?
Bunions affect different people in different ways. One thing that is surprising is that some people have small bunions that are really painful whereas others have very pronounced bunions that give them little problem.
The pain is usually felt within the big toe joint and often described as a deep ache. Sometimes people complain of throbbing and burning over the bunion area. Finding comfortable shoes can be a real problem for anyone suffering with bunions.
Does 'fashionable' footwear have an effect on a bunions development?
The use of tight narrow toe-boxed shoes and high heels probably contribute  a little to bunion progression and  certainly make the discomfort from a bunion worse than wearing shoes that are wide enough to accommodate the foot.
Nowadays people often 'box-clever' with their footwear - maybe keeping those heels in the bag for use when they are needed whilst travelling with more comfortable footwear. In London for example the Tube in rush hour is awash with people in smart business suits matched with training shoes!
Are bunions on the increase?
The incidence of bunions is no higher now than previously but, with modern treatments allowing quick, reliable and reasonably painless correction people are just not willing to simply put up with the pain and are seeking treatment rather than suffering.
What can you do to prevent them?
There are a plethora of braces and splints that can be found on the internet or in many Sunday newspapers but, alas, none of them have been shown to prevent bunions occurring. Some people find that these 'devices' provide some temporary relief but the most sensible strategy is to take time making sure your shoes are wide enough for your foot.
How has bunion surgery changed in the past few years?
Surgery to correct bunions has come on a long way over the last decade or two. The purpose of the surgery is to realign the big toe joint so, to this end, bones are cut either side of the joint, re-aligned and fixed solidly with screws. This makes the recovery more comfortable and maintains the correction more reliably. 
What are the latest methods of surgery?
Having performed a number of surgical techniques to correct bunions, the one I favour and find the most reliable and widely-used is the 'scarf' osteotomy. The term scarf comes from a traditional stable 'joint' used by carpenters when constructing buildings. The procedure allows a precise and reproducible correction of the bunion deformity with a low complication rate and a more rapid recovery during which movement of the toe is encouraged.
---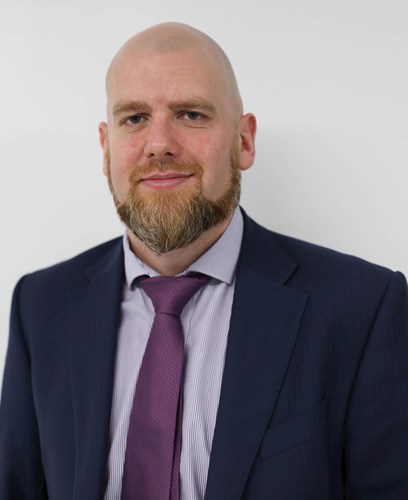 Mr Gareth Wells is a Consultant Orthopaedic Surgeon at Spire Elland Hospital dealing solely with problems of the foot and ankle. His special interests include sports injuries, toe deformity, bunions, arthroscopy, arthritis, and tendon disorders.
The content of this article is provided for general information only, and should not be treated as a substitute for the professional medical advice of your doctor or other healthcare professional.