Weight and the right diet - obesity awareness week 2019
Weight is a difficult and very personal issue to deal with, particularly at this time of year when the festive season tends to bring an excess of food into our social life, as well as disrupting our routines and reducing exercise levels. Together these lifestyle changes can all directly contribute to weight gain and for some who are overweight, small relative gains in weight can have a direct consequence on multiple health issues.
Sometimes individuals embark on a New Year's promise to themselves and manage to reduce their weight by a couple of pounds, but then lose momentum and end up regaining the weight. This results in stress on the body and co-morbidity health problems that can be life limiting - type 2 diabetes is on the rise and weight is a factor in heart disease and stroke, with excess weight causing a rise in blood pressure and cholesterol levels.
Here at Spire Dunedin we understand that trying to make changes that will benefit your health can be emotionally and physically hard, particularly with relation to exercise and diet, with small set-backs resulting in giving up. There is a neurological basis for this – humans are not engineered to change habits through a simple conscious decision. We need to create new mental pathways through routine and training, and to work with the hormonal and environmental triggers that are part of the cue, behaviour and reward associated with unwanted habits.
Our relationship with food can be very complicated, if for example food has been used as a reward, rather than as 'fuel' for the brain and body, which is its role. There are links between food and mood, as well as food intake impacting on many of the body processes. By talking to our dietitians, bariatric nurse and bariatric surgeons you can be assured that there is a team with whom you can share your frustrations and your achievements and who can guide you if your own attempts at behavioural change have been ineffective and you need medical help to adjust your weight to a healthier level.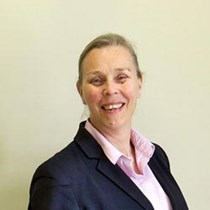 Jasmine Challis, a registered dietitian and Nutritionist (SENr) BSc RD, has over 30 years' experience in eating disorders/disordered eating, IBS, coeliac disease, GI problems, oncology patients, endocrine patients including those with diabetes and PCOS, cardiac patients and those where nutrition is an issue after surgery. She is therefore well aware of the struggles involved in changing ingrained behaviour and reviewing habits in relation to food. Changing habits is not easy.
Jasmine writes: 'In the UK and Europe we are living in an environment where food is abundant, portion sizes of fast food and snacks (are) often too large, and listening to, and staying focused on what our bodies need is challenged by marketing strategies. Levels of activity for many are below what we need to do to best keep us healthy. For many centuries we had to work physically hard to get the food we need, but this is now rarely the case. So we need to find the best way for ourselves, to reach recommended levels of activity, and to find a food plan that works to reach a healthy weight. Research shows that many different eating plans can result in weight loss, and success comes from finding a plan that you can keep to for long enough to reach your goals.'
It requires effort and discipline but with the support of a professional it is possible to learn from past mistakes and to understand what you can achieve.
Let us help you achieve better health in 2019. We're here to support you change aspects of your lifestyle, to help prevent illness, help you recover when you're ill, and to help you when things don't go according to plan.