Love your body as much as your baby with a Mummy Makeover
The weather is warming up and short sleeves and sunglasses are becoming part of many women's staple wardrobe. But if you're a busy mum who dreads the move into summer clothes, having hidden post baby tummy in baggy jumpers or jackets over the winter, then you have probably looked into a 'Mummy Makeover'. Having children is a big life event without the variety of physical changes that women can experience and that may prove difficult to reverse with diet and exercise. These changes can greatly affect your self-confidence. With a combination of treatments under the umbrella term of the Mummy Makeover, catered specifically to your issues, here at Spire Dunedin Hospital we hope to help you fall in love with your body just as much as you have with your baby.
Key areas that are commonly (but not exclusively) addressed as part of a makeover are sagging breasts, flabby tummies, excess fat on the hips, buttocks, thighs and arms, and stretch marks. Mummy Makeover surgery typically involves multiple procedures, either performed together in one operation, or over a series of appointments. With a package price there are no unexpected costs and those seeking to recreate their pre-pregnancy bodies can be assured of a complete care pathway.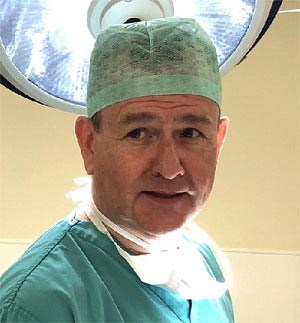 Mummy makeover expert Anthony Armstrong FDSRCS, FRCS, FRCS(Plast) is passionate about the combination of cosmetic treatments that can help reverse unwanted physical changes that have been caused by pregnancy. Prospective patients can feel confident that the Safety in Beauty 2018 finalist and Professional Behaviours Masterclass for Cosmetic Surgery accredited surgeon has their best interests at heart. He states: "It is very important that from the outset you get an honest and informed opinion as to whether surgery can achieve your expectations for cosmetic enhancements and rejuvenation."
A former Tutor in Aesthetic Surgery to The Royal College of Surgeons of England and with 18 years of plastic surgery experience, Anthony Armstrong is a member of the British Association of Aesthetic Surgeons (BAAPS). Mr Armstrong welcomes face to face consultation where there is no pressure to make a decision there and then. The limitations of any procedures discussed will be explained as will the risks, so that you are best placed to make a decision. A patient might be advised against immediate surgery until they have completed any diet and fitness plan, so that any subsequent weight loss does not affect the surgery carried out, or to wait so that their recovery, which can be from one to three weeks for the most invasive of procedures, does not interfere with planned events that might cause stress.
Plastic surgery is a huge decision and we work with you to ensure all procedures are carried out in a safe and professional manner. Our team of Cosmetic Surgeons are held in high regard by their peers, are RCS accredited and welcome inspection of the procedures they perform. Why not book a free mini consultation as an introduction to your cosmetic surgery options for a solution that is personal to you.
It's your body, and we will work hard to make sure that it feels just that again.
---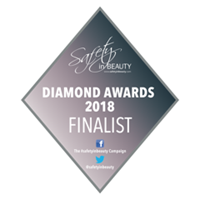 Mummy makeover expert Consultant Anthony Armstrong is a Finalist for "Cosmetic Surgeon of 2018" in the "Safety in Beauty" Diamond Awards 2018. He has received numerous testimonials to his work and more information regarding the procedures he performs can be found at www.anthonyarmstrong.co.uk .
Note: Mini consultations are an opportunity to ask any questions you may have about treatments, and are not a formal out-patient consultation. If you wish to proceed to surgery, a full out-patient consultation will be required.