Join us to discuss your weight loss goal
Weight and the need to lose weight is a sensitive subject. When weight is affecting your health it's not just about counting calories – it can be a far more complicated process. There are numerous factors that make eating less and burning more calories difficult to achieve.
Add to this national newspaper headlines such as that in the Daily Mail (11 Jan 2018) that "Diet and exercise are 'better than drugs at controlling type 2 diabetes'" and researching the issues of obesity and general health can be even more confusing.
Those who are worried about developing Type II diabetes or diabesity (a form of diabetes which typically develops in later life and is associated with being obese) need to discuss their options with those who fully understand the clinical issues.  
The Daily Mail headline arose after the results of a new Scottish study were published in January of this year. This research had been investigating whether attending a lifestyle weight management programme improves weight and blood sugar control in people with type 2 diabetes and obesity.
There is, however, a "real world" problem of how many people can stick to the rules of the programme created for the study. It was found that less than 10% of people referred successfully completed it and experienced benefits over the 3 years. This was not a randomized controlled trial and here at Spire Dunedin we would advise patients to consider all possibilities, including surgery, given the criteria is different to those seeking standard treatment for weight loss. Patients with type II diabetes and a BMI of 30kg/m2 or more should consider a medical intervention, such as those offered by our weight loss team at Spire Dunedin Hospital.
We will also be introducing the Elipse Balloon weight loss procedure, which is now available at Spire Dunedin Hospital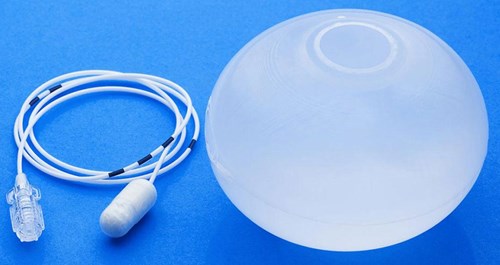 This March we are holding our first free weight loss treatment discussion evening, with our weight loss team, Bariatric and General Surgeons Mr Greg Jones, Ms Marianne Sampson and Mr James Ramus, Bariatric Nurse Kath Hallworth-Cook, Specialist Weight Loss Dietitian Lisa Lovell, and Psychotherapist Ms Umbereen Siddiki. You can discuss treatment options, aftercare, pricing and ask any questions you might have regarding the procedures we offer.
The event will be held at the:
Drake Way, RG2 0GQ Reading, Berkshire
To book your place, please contact us on 0118 9553597 or enquire below:
Free weight loss surgery information evening
Book your place to meet out weight loss team
Thank you for your interest in our weight loss discussion evening. We hope we can help you in the future, at Spire Dunedin Hospital.