New menu launched at Spire Cardiff Hospital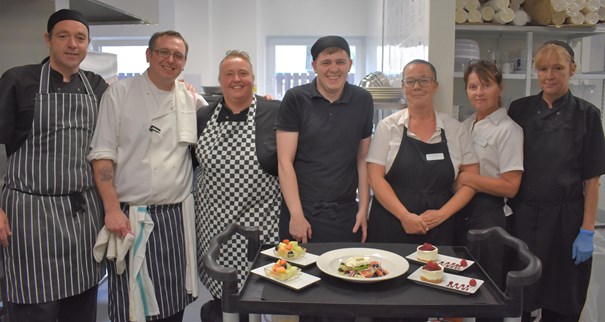 Spire Cardiff Hospital are pleased to announce that they have recently released a new menu for our inpatients and visitors to enjoy.
Our hugely talented and passionate chefs and kitchen colleagues work tirelessly to prepare fresh meals in our onsite kitchen and this new menu will see a broader range of menu choices for patients, families and visitors to take advantage of.
These dishes have been based on an improved range of ingredients and have been designed around the correct portion size, and suitability to both patients' specific needs and those of our visitors.
Catering for a variety of dietary requirements, we have a variety of vegetarian options and healthy meal choices that have been recommended by our Spire dietitians.
Head Chef, Vicki Bell, at Spire Cardiff Hospital said, "Here at Spire Cardiff Hospital we are really excited about the recent launch of our new menus. I was part of the process in the development group which engaged 37 team members and patients across the business in discussion groups and tasting panels. As a group we looked into detail at the recipes and meals on offer to make sure they are of the best standards for our patients."
"The new menu features some great new dishes and we have received brilliant feedback with our Greek salad and lemon and herb grilled seabass being current favourites. We have also released a new children's menu which is always a winner on our paediatrics ward especially the jelly and ice-cream!"
In addition to the inpatient menus available, there is also a restaurant available for visitors and families to visit with fresh food cooked daily.
View the new inpatient menu, day case menu and children and young people menu.