Based on pre-operative CT scans, the Mako system generates a 3D model of a patient's knee or hip joint. This 3D model is used by the surgeons to determine how much bone to remove, and where to place the implants that replace diseased sections of these bones.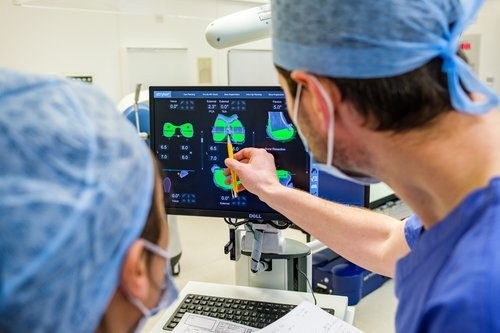 Without Mako, surgeons use a burr saw to remove bone. They work by eye and experience - instead of looking at the bone itself to determine whether enough has been removed. Mako tracks healthy and diseased bone so the surgeon can clearly see how much bone should be removed.
The robotic arm is equipped with a saw and the surgeon is free to remove bone within the boundaries identified during the planning stages. If the surgeon attempts to move outside these boundaries, the saw will turn off. This helps the surgeon minimise the trauma to the hip or knee and preserves the maximum amount of healthy tissue.