Ovarian cancer: the vital signs and how to reduce the risk
It's ovarian cancer awareness month and consultant gynaecological oncologist Mr Richard Peevor answers a patient question and explains how to spot and reduce the risk of ovarian cancer.
Q. There's been a lot on the news about ovarian cancer this month, which has made me worry. Can you tell me more about the symptoms and risk factors?
A. Every year 7,000 women in the UK are diagnosed with ovarian cancer. The ovaries are the small almond-sized organs located low in the tummy, above the pubic area forming part of the woman's reproductive system. Ovarian cancer arises from the cells in and around the ovary and fallopian tubes, there are many different types, although the most common (85-95%) is epithelial ovarian cancer.
The symptoms of ovarian cancer have a range of symptoms, many of which are common in other, less serious conditions:
Persistent bloating
Feeling full quickly/loss of appetite
Pelvic or abdominal pain
Urinary symptoms including needing to pass urine more frequently than usual
Less common symptoms could include diarrhoea or constipation, fatigue, weight loss or gain and post-menopausal bleeding.
Ovarian cancer is the sixth most common cancer in females and more than half are over the age of 65, with the highest rates in women aged 75-79. Ovarian cancer rates are projected to rise by 15% in the UK over the next 20 years. Current survival rates stand at 35% surviving over 10 years and 46% surviving five years or more.
There are some ways to reduce the risk of ovarian cancer, these include:
Taking the combined contraceptive pill
Pregnancy and breastfeeding
Hysterectomy
Removal of ovaries
You could have an increased risk of developing ovarian cancer if there is a history of cancer in your family. If you are concerned about any of the above, I would strongly recommend you see a specialist.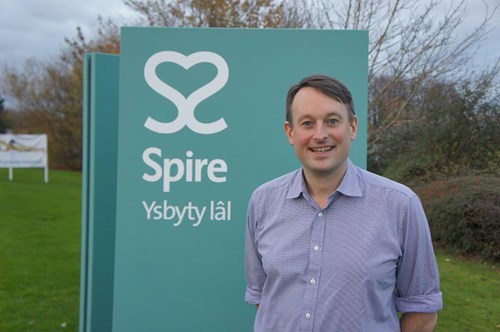 Mr Richard Peevor is a consultant gynaecological oncologist practising at Spire Yale Hospital and Spire Abergele Consulting Rooms.