Spire Thames Valley's one-stop Breast Clinic provides services to all women who would like to have a breast screening. It aims to reassure women with quick and easy screening checks that have minimal waiting times for results.
We offer the Breast Health Risk Assessment test, which uses the latest genetic understanding coupled with lifestyle, medical and family history factors.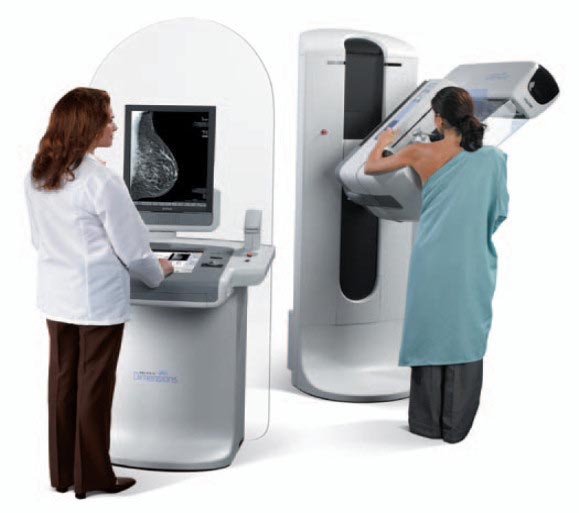 The breast service at Spire Thames Valley Hospital is provided by a multidisciplinary team including consultants, radiologists, radiographers and a specialist nurse with experience in the treatment of breast cancer.
Spire Thames Valley Hospital is able to offer a personal breast screening programme that may include:
Digital mammography
Clinical breast examination
Genetic testing
Ultrasound
We also offer other screening technologies, depending on a woman's personal level of risk and other circumstances.
Is breast reconstruction available at Spire Thames Valley Hospital?
Spire Thames Valley Hospital is unusual in London, Windsor and Buckinghamshire in offering a fully comprehensive range of oncoplastic and reconstructive breast surgery, including therapeutic mamoplasty procedures and immediate breast reconstruction.
Members of the breast cancer care team at Spire Thames Valley Hospital include:
A reconstructive breast surgeon
Consultant oncologists
A radiologist
A digital mammographer
See 'Meet the team' below to find out more about them.
Our one-stop Breast Clinic is available every month on a Friday. To make an enquiry or book an appointment, use one of the methods under 'To contact us, below. We will require a GP referral for you.
BreastHealth UK partnership

Spire Thames Valley Hospital partners with BreastHealth UK to provide a unique service offering women personalised health advice and screening, appropriate to their individual circumstances. New technologies such as genetic screening and digital infra red thermography are combined with lifestyle, family and medical history to inform an individually tailored programme of breast screening.