Anti wrinkle treatment and fillers… Dispelling the myths around these popular treatments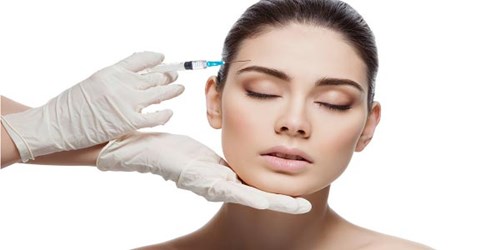 Anti-wrinkle treatment and fillers: You probably have heard of them but not may not be completely sure what they are.
They are both injectable procedures, but are two very different things. Dr Nishel Patel, General Practitioner and Cosmetic Physician and the new Spire GP, describes these two distinctive approaches to revitalise your skin, enhance your complexion and help you look great for your age.
What is anti-wrinkle treatment?
Anti-wrinkle treatment relaxes muscles and is primarily used to reduce wrinkles caused by intense facial expressions. Areas such as in-between the eyes (the frown lines) is the perfect place for anti-wrinkle treatments because those wrinkles are caused by continuous muscle movement. This simple treatment involves a few relatively painless injections using a very fine needle to strategic sites on your face. The whole procedure takes a few minutes only and you can return to work or daily activity straight away - as there is no downtime. The effects start to take place over the next few days with a maximum effect usually within two weeks. Most people say the anti-wrinkle treatments lasts between three to five months, it is all very individual dependant.
Anti-wrinkle treatment can also be used for other conditions such as migraine and excessive sweating. This popular sweating treatment can really help any individual who suffers from under arm or hand sweating. Again, a straightforward procedure.
What are fillers?
Fillers, on the other hand, add volume to lift the face and can smooth targeted folds and wrinkles such as marionette lines. Fillers can also be used to add volume to the lips and structure to the face. Fillers - most of which are made of hyaluronic acid, an element that's already in the skin - are a minimally invasive, totally reversible way to restore lost volume in the face. People like filler treatments as the results are apparent immediately. Treatments can result in some swelling and occasional bruising, but this can easily be covered up by make-up. The treatment takes approximately 30 minutes and the effects can be anywhere between three to 15 months depending on the filler used.
Dr Nishel Patel is a General Practitioner and Cosmetic Physician here at Spire Thames Valley Hospital. If you would like to learn more about any procedures or have any questions,  please feel free to call us on 01753 665 404 or email us enquiries@spirethamesvalley.com.