Spire sports and exercise specialist chosen as doctor for Team GB at 2020 Paralympics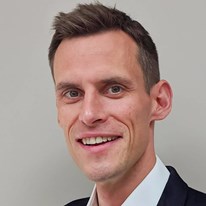 Consultant Dr Jim Kerss, who runs a weekly clinic here at Spire Murrayfield Hospital, Wirral, will spend three weeks in Tokyo next summer tending to athletes and support staff as a sports medicine doctor to the Paralympics GB team.
Dr Kerss has previously worked as first team doctor at Everton FC, and in swimming, athletics and rugby league.
He was also team doctor for the British Paralympic swimming team at the Rio Paralympic Games in 2016.
Dr Kerss is passionate about providing an elite level of healthcare to all his patients, irrespective of their ability or level of sport, physical activity and work. He has also been selected as a team doctor to the England netball squad at this year's Vitality Netball World Cup in Liverpool.
During the World Cup Dr Kerss will be courtside with the England team every day, ready to assess and treat injuries and will work along coaching and support staff colleagues to make sure the England squad is in peak physical condition.