Spire Leeds Hospital in Roundhay, West Yorkshire has one of the largest cosmetic and plastic surgery nursing teams in the country. Our team of highly experienced specialist nurses work closely with our consultant plastic surgeons and provide you with the support you need every step of the way – from consultation to surgery to discharge.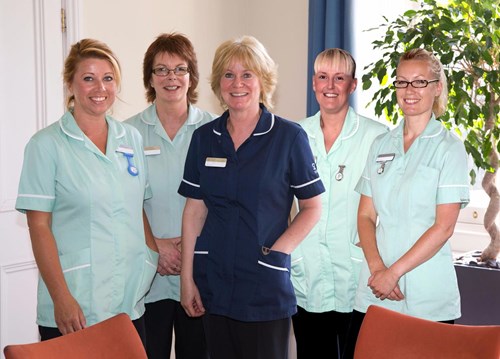 A specialist team providing:
Free nurse consultations for those considering cosmetic surgery or treatment
Consultations for our specialist skincare range Environ®
Dedicated nursing to patients following cosmetic and reconstructive surgery and throughout their hospital stay
Dressings, wound care management and advice post-surgery
On-going support, help and advice to patients and their families regarding scarring, recovery and what to expect from surgery
Advice to patients following weight loss surgery on skin reconstruction and procedures
Talks to the public about cosmetic surgery
Specialist presentations at aesthetic plastic surgery university courses
If you would like to arrange a free appointment with one of Spire Leeds' specialist cosmetic surgery nurses or would like further information on our wide range of cosmetic surgery procedures and non-surgical treatments, please call 0113 218 5967/77 or email info@spireleeds.com.
Read about patients who have had cosmetic surgery at Spire Leeds