Julie Firth - total hip replacement
Julie Firth had a right total hip replacement due to osteoarthritis under the care of Mr Aaron Ng at Spire Leeds Hospital.
Julie Firth, 73, a retired business manager, enjoys ballroom dancing and actually won the P&O Strictly Come Dancing themed cruise with her dance partner Tony in 2016. That was before her hip problems worsened to the point where it restricted her dance moves and she feared she might have to hang up her dancing shoes for good.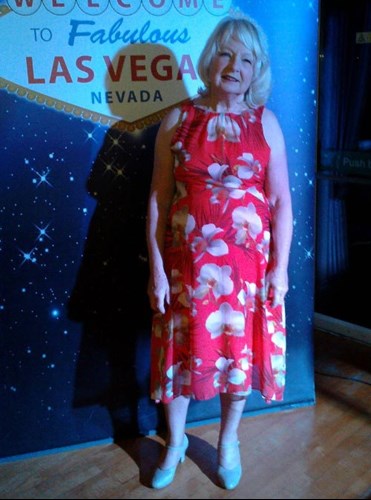 "The pain started to affect my quality of life, it disrupted my sleep and affected daily living activities. I had difficulty doing simple tasks such as putting on socks and tying shoe laces. I've always enjoyed an active lifestyle, including cycling, swimming and gardening and it really restricted what I was able to do. Even getting in and out of the car was a challenge. I didn't want to keep taking painkillers and, although I was nervous about having surgery as I had never had an operation before, I decided to look into what could be done for a long-term solution."
Julie was referred to Mr Aaron Ng, consultant orthopaedic surgeon at Spire Leeds Hospital who, following examination of x-rays, diagnosed osteoarthritis as the likely cause of her condition. After discussing the options, Mr Ng suggested a total right hip replacement and Julie had the procedure done under the NHS in September 2017. She had spinal block sedation rather than general anaesthetic which results in less nausea for the patient following surgery.
"The aim of surgery was to remove the underlying pain caused by arthritis and to improve quality of life. I used a titanium stem implant which provides a fantastic long-term result. Without surgery, she would have had ongoing pain. She would likely have become housebound as her walking distance would have been restricted by pain."
According to the National Joint Registry, 90,000 hip replacements are performed in England and Wales each year. Recent advancements include using an anterior approach where fewer muscles are affected.
Mr Ng said, "The good outcome of this procedure is dependent upon the multi-disciplinary approach. The set up at Spire Leeds Hospital is unique in that physiotherapists take the initiative to educate the patient before surgery and they attend special classes. The patient also has excellent support post-operatively from the physiotherapists. Pain relief is paramount to allow the patient to mobilise early to minimise the risk of DVT and chest infection. The new hip prosthesis can hopefully last 15-20 years however there is a risk of revision surgery in young patients between 55 & 60 at 30 percent. The risk of revision surgery for patients above 70 years is 5-10 percent."
Surgery took less than two hours, Julie was back on her feet using crutches the same day and able to go home following a three-night stay, after switching to walking sticks. She had a couple of sessions with the physiotherapist at Spire and followed the recommended exercises at home. Julie was walking without sticks less than four weeks later and driving six weeks after surgery. Speaking three months after the procedure, Julie said, "I feel as if I've never had anything done to my hip. There's no pain or discomfort whatsoever. I can get on with my activities without having to think about it."
Julie said, "I found the whole process at Spire Leeds Hospital to be a very pleasant experience. Mr Ng was wonderful. I had total trust in him and he inspired me with confidence. I was delighted to be given the go ahead to get back to dancing – it's my passion in life. I can now do the modern jive, salsa, twisting and spinning once again without any problems."