Urolift® procedure for enlarged prostate
Peter Wilson, 61, from Harrogate, had a new procedure called Urolift® at Spire Leeds under the care of Mr Neil Harris.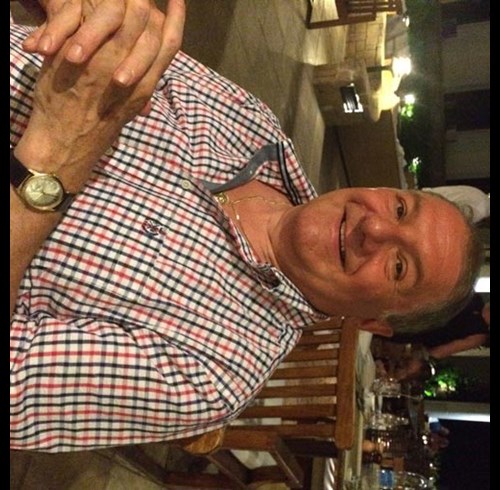 The married father of two started experiencing symptoms 10 years ago. Over the last decade Peter tried various treatments, but the symptoms gradually worsened
"I was in almost constant pain. I had to get up to go to the loo hourly through the night, which left me exhausted during the day and it affected every aspect of my life," said Peter.
Although he had retired from retail 10 years ago, Peter bought a share in a private hire company in Harrogate and works as a taxi driver. "My job became very difficult, I felt that I might have an accident at any time and had to give up doing long distance journeys as I was forever having to stop to find a loo. What's more, the pain made my life a misery."
Over the years Peter saw various doctors and tried various treatments and medications. They worked for short periods of time only. Then he was referred to Mr Neil Harris, consultant urologist at Spire Leeds Hospital. They discussed the standard surgery known as a TURP (transurethral resection of prostate), then Mr Harris told Peter about the new Urolift® procedure and suggested he consider it. Peter was pleased about this as he was concerned about the possible side effects of the TURP. "I had virtually given up hope of finding a solution and Neil Harris is the only consultant who has been able to improve my symptoms," he said.
Mr. Harris said, "Peter was suffering from a combination of urinary tract problems. His prostate was enlarged and this was causing difficulty with his bladder fully emptying. He also had a history of prostatitis, which means the prostate would become inflamed, causing him pain and discomfort. The combined symptoms were having a very negative effect on his quality of life."
Peter underwent the Urolift® procedure in April 2015. Although the improvement was not immediate, a few weeks later he started to feel the benefits with both significant reduction of pain and in the frequency of needing to urinate.
Commenting on the procedure, Mr. Harris said, "The surgery was straight forward and took just over 10 minutes to perform. Unlike other treatments to treat enlarged prostates Urolift® does not involve cutting, heating or removing any prostate tissue, which can sometimes cause long term side-effects. The procedure is very quick – usually taking less than 30 minutes using sedation or light general anaesthetic."
Mr. Harris said the symptoms of an enlarged prostate are very common with over 25% of men in their 50's, 50% of men over 60, and 90% of men aged 85 and over experiencing symptoms. ** These include a frequent need to urinate both day and night, a weak or slow urinary stream and difficulty emptying the bladder. "Many men believe that such symptoms are an inevitable part of ageing and that they will have to live with the symptoms. However, with these new treatments this is simply not the case," he added.
Peter said although his insurance covered the procedure he would still have had it done if it had been necessary to fund it himself.
He added, "Having the surgery was worth doing without a doubt! On a scale of 1-10, with 10 being at its worst, I would rate my current symptoms as being 2 or 3. My symptoms have definitely improved and I understand that they might continue to improve over the next six to 12 months. I would certainly recommend the procedure to others in the same situation. I just wish the procedure had been available years ago and I could have had it done earlier!"