Jonas Barber - toe-to-hand transfer surgery
Jonas Barber, 31, from Guiseley, had a toe-to-hand transfer in March 2012 under the care of consultant plastic and reconstructive surgeon Professor Simon Kay.
Keen motorbiker Jonas Barber severed three fingers in an horrific crash during a race at Cadwell Park circuit in Lincolnshire in July, 2011.

Father-of-three Jonas underwent a 12 hour operation at Spire Leeds to replace the digits of his right hand with two of his toes.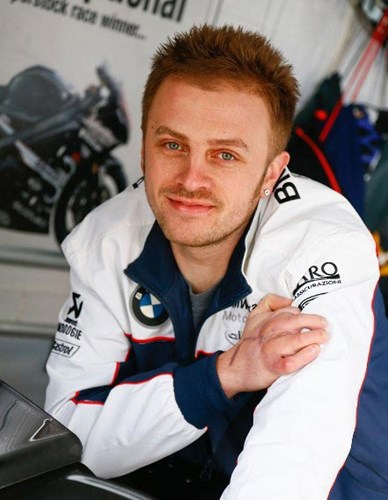 The intricate procedure was carried out by consultant plastic and reconstructive surgeon, Professor Simon Kay, who carried out the UK's first hand transplant in December. Prof Kay, seen as a pioneer in his field, used the toes next to the big toe from each of Jonas' feet, providing him with large enough digit substitutes without adversely affecting his foot function.

The married auto-electrics expert, who runs his own business in Guiseley called Auto Teknik, described his accident: "I was clipped by another bike," he said. "I landed on the track, my bike landed on top of me and my fingers were caught in the disc brake of the front wheel" said brave Jonas, who picked up his severed fingers from the track and waited for help. Doctors attempted to reattach his index finger, but it was unsuccessful and had to be removed later.

Jonas was devastated. With his hand out of action he was forced to turn work away and had difficulty performing many day-to-day tasks.

Then in November 2011 he learned about the possibility of a toe-to-hand transplant at Spire Leeds Hospital. "It was the uplifting news that I needed," said Jonas. "I'm very lucky that I live in an area close to where Professor Kay works," he added.

The operation took place in March 2012. The procedure involved re-attaching the bone, nerves, arteries, tendons, ligaments and skin of the toe to the hand. He will undergo another operation soon to remove scar tissue. Jonas said he is pleased with the outcome and is increasingly getting his grip, feeling and functionality back. He said he is passionate about biking. "I'm determined to get back on my bike and hope to return to racing one day."

Jonas said his wife, Carla, and daughters, Amelia, eight, Madison, six and Freya, four, are all happy about his rebuilt hand.

The professor usually carries out this type of microsurgical transplantation procedure on babies and very young children and says adult patients are very rare. He said, "In the case of Jonas he was a great patient because he has the right personality - he doesn't want to be dramatic or make a big fuss, he just wants to sort himself out and get on with his life."

Prof Kay added, "Jonas is very committed to his rehabilitation. His feeling and power are increasing all the time and he's on track for a very good result."
Toe to Hand Transplantation
Toe transplant is a potential treatment for someone who has a number of fingers missing.
The most commonly transplanted toe is the second toe as it is the longest and has joints, a nail, sensitive pulp tissue and a reliable blood supply.
The foot is repaired by closing the gap between the third and the big toe, leaving a scar.
One second toe can be taken from each foot with very little effect on the function and appearance of it.
When each toe is transferred its blood vessels must be successfully joined to similar vessels in the hand for it to survive. This part of the operation is performed under an operating microscope. 
Tendons (to allow movement where required) and nerves (to allow feeling) and the bone must also be rejoined to their counterparts in the hand.
The bone is usually held together with fine pins while it heals. These are usually withdrawn 3-6 weeks after the op.
After the transplant the arm is immobilised with a plaster splint. This is left for three weeks before the dressing is changed.
Feeling gradually returns to the nerves over around 12 weeks, often creating a pins-and-needles sensation.
After this the splint can be worn less and less. Stretches help the joints to recover.