Look after your muscles – prevent injuries with expert stretching
Chris Duffy, Physiotherapy Manager at Spire Leeds explains why stretching is so important:
"Stretching is not just for athletes, runners and gymnasts. We all need to stretch to protect our mobility and it should be done daily. Just make sure that you do it properly and warm up the muscles first by performing light exercise.
Daily stretching helps keep the muscles flexible, strong and healthy and that flexibility is needed to maintain range of motion in the joints. You will need to do it regularly and remain committed to the process – it can take weeks or months to become flexible. You will need to continue working on it to maintain it.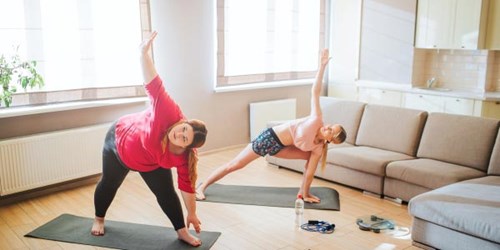 Stretching can help you avoid muscle strain, reduce muscle tension, increase your range of motion and help with relaxation. It can also help reduce the risk of back problems and improve circulation.
It's best to warm up muscles before stretching so they are more pliable. Five to ten minutes of light activity such as a quick walk or jogging on the spot until you feel some warmth in your muscles. You can also stretch after an aerobic or weight-training workout. Remember to hold the stretch for around 30 seconds. Use static stretches post exercise rather than bouncing style stretches which may cause injury. A post-exercise stretch will slow down your breathing and heart rate and bring your body back to a resting state.
If you feel pain during a stretch there may be an injury or damage to the tissue. Stop stretching that muscle and talk to your Physiotherapist who can give you treatment in the form of specific exercises and advice on effective stretches specific to your needs and activity demands. They may also offer manual therapy to manipulate, mobilise and massage the body tissues which helps to relieve pain and stiffness, improve blood circulation and mobility and help reduce the risk of further injury.
Stretching can be used as a corrective, preventive and recovery strategy. More specific advice and prescription of the best stretches for you can be provided by your Physiotherapist."