Extreme marathon runner prepares for his next challenge with help from Spire Leeds Hospital
Marathon runner, Rob Pope, well known for his epic run across the USA emulating the journey of the movie character Forrest Gump, has visited Spire Leeds Hospital for treatment after a groin injury stopped him in his tracks. His aim is to get back into tip top condition for his next adventure.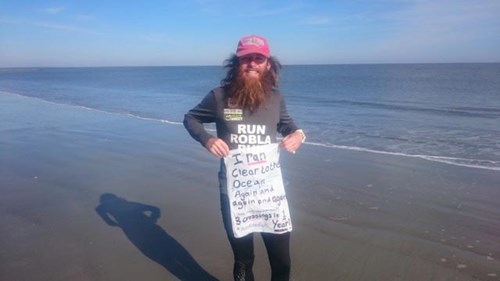 The 40-year-old veterinarian from Liverpool took time out from his practice and embarked on a momentous journey in September 2016, following the route of Tom Hanks' Oscar-winning character Forrest Gump. Rob ran 4.8 times across the US clocking up 15,720 miles in a challenge that took him almost two years to complete, to raise funds for causes he believes in – Peace Direct and the World Wildlife Fund.
Running 40 miles a day, seven days a week, he started from Mobile, Alabama travelling to Santa Monica Pier, California and back across 18 States to Marshall Point Lighthouse in Maine. In temperatures ranging from minus 18 to 41 degrees, Rob tackled many issues along the way including Achilles tendinopathy, torn quadriceps muscles and even a bout of food poisoning.
Rob said, "The groin injury started niggling during the US run. It started with a sharp pain in the stomach muscles and hip. I managed to carry on however, it became more of worry after I returned to the UK as the pain stopped me running and also disturbed my sleep."
He visited Spire Leeds Hospital for a consultation with Dr Jon Power, Consultant in Sport and Exercise Medicine, who examined Rob and arranged an MRI exam. Dr Power prescribed a targeted rehab regime to help get Rob back fighting fit for his next challenge.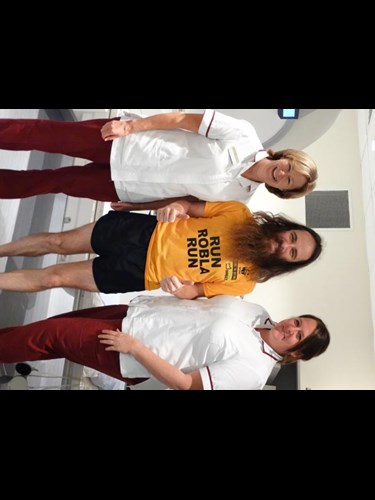 Commenting on the physio regime, which is a collaboration between Dr Power and Rob's physio Leigh Halfteck, Rob said, "I'm very grateful for all the help Spire is giving me. It's really about readjusting the body after months of running in a particular style to one that would allow me to return to competition standard. I'm currently trying to reverse my trend from an anterior pelvic tilt by stretching hip flexors alongside strengthening my gluteals by doing sumo squats, bridging exercises, clamshells and side leg raises. I'm also taking a break from running and using the cross trainer and watt bike, with an emphasis on making sure I'm not using my right side more than my left. Basically, I'm doing what I'm told!
Commenting on Rob's case, Dr Power said, "The aim of the rehab plan is to return Rob to pain free distance running at the high speeds necessary for him to compete Internationally. All rehab plans require hard work and diligence and we are confident that Rob will be fitter, faster and stronger, ready to complete his next challenge."
Rob said he was inspired by the Forrest Gump movie to do the run. "I'd wanted to run across the US for about 15 years and to do something for these two great charities that would make people take notice. I followed the exact same route as far as possible from the map featured in the film and visited the same landmarks."
Highlights of the epic run included breaking the Guinness World Book of Records for the fastest male marathon runner in a film character costume, becoming the first person ever to run across the country three times in a year and rescuing and rehoming a stray dog that tagged along with him for part of the way. On completion of the run, Rob proposed to his girlfriend Nadine, who said "yes".
His next challenge, in April 2019, will take him to the Marathon Des Sables in Southern Morocco, where he will compete in a six-day, 251 km ultramarathon. This roughly equates to the distance of six regular marathons and is often referred to as the toughest foot race on Earth.
Rob is writing a book documenting his US journey, which is planned for publication next year.
Donations are still coming in from the run. For anyone wanting to make a donation to Rob's chosen charities please visit his Going the Distance fundraising page at: https://uk.virginmoneygiving.com/fundraiser-display/showROFundraiserPage?userUrl=goingthedistancerun&pageUrl=2