Shoulder pain shouldn't be part of your life!
Shoulder joint replacement was first carried out in the United States back in the 1950s, but it hasn't become as common as hip or knee replacements. However, in the past few years, techniques have progressed and the procedure is becoming much more common. Consultant Orthopaedic Surgeon Mr Simon Fogerty, explains what shoulder replacement surgery entails and how it has developed in recent years.
What is a shoulder replacement? 
The shoulder is a 'ball and socket' joint like the hip joint – the 'ball' at the top of your upper arm bone (the humerus) fitting into a 'socket' on the shoulder blade (the scapula). A replacement means a metal ball is fitted to your upper arm and a plastic cup-like device, inside the socket. This is called an anatomic shoulder replacement because it reproduces the normal shoulder anatomy but it does rely on having intact tendons (the rotator cuff) around the shoulder to move the joint.
Why has it taken longer for shoulder replacements to become more common? 
Osteoarthritis of the shoulder is less common than in the hip or the knee, perhaps because it is not a weight-bearing joint. Over the last 20 years we have a better understanding of shoulder disease and pathology and this has led more successful shoulder replacement surgery to offer patients.
How have techniques and equipment progressed?
Techniques and instruments have improved to provide good exposure of the socket for accurate placement of the prosthesis (the shoulder replacement). The socket and ball designs have improved to reflect patients' variable anatomy. As they appear to be more and more successful, confidence has built and numbers performed have gone up.
What would make you consider one?
One of the most common reasons why people need shoulder replacement surgery is osteoarthritis, a condition that makes joints stiff and painful, and impairs movement. However a traumatic injury, such as a fracture of the shoulder joint, may require a shoulder replacement.
Is there a typical age for the procedure? 
The common age group of patients who have shoulder replacements are mid-sixties to mid-seventies. However there are patients in all age groups who may benefit from shoulder replacement when other treatment options have failed.
What results can patients expect after surgery? 
Most patients can expect excellent pain relief and improved range of movement of their shoulder. Some patients may achieve almost full movement but the final movement also depends on the range of movement prior to surgery.
How long is a shoulder replacement expected to last? 
Most studies record 90-95 per cent of shoulder replacements lasting 10 years, so they are approaching the same outcomes as hip and knee replacements.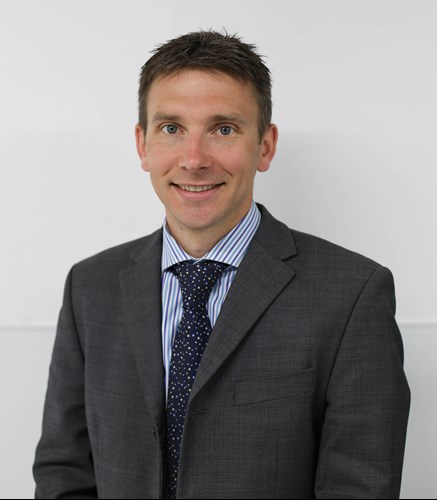 ---
At Spire Elland Hospital we offer everything from shoulder replacement surgery to rotator cuff repair, including non-invasive treatments such as shockwave therapy. We are here to help you make all the right choices for your health, so you can focus on your recovery.
For more information, or to book an appointment please call 01422 324 069 or make an enquiry
If pain in your shoulder is affecting your daily life and you're worried about local waiting times, opting to go private could be the right choice for you.
This article is general information only, and should not be treated as a substitute for the professional medical advice of your doctor or other healthcare professionals.