New Ophthalmology partnership with Goring and Woodcote Surgery
If you are aware of an eye problem, or have been told by your GP or Optometrist you need to see an Ophthalmological Consultant, you may wonder what your options are. Word-of-mouth referrals are often the best way to find a friendly, competent, and caring eye doctor and it is likely your GP has mentioned surgeons he has some knowledge of. On top of these pre-requisites you probably don't want to travel too far from home.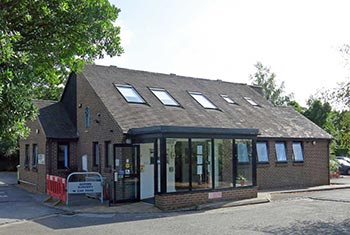 We have therefore partnered with Goring and Woodcote Surgery to create a community-based outpatient clinic, where Ophthalmic Surgeon Martin Leyland will be able to assess you, with the ability to perform a slit lamp examination, as a private patient.
Mr Martin Leyland is well known in the Goring area having presented to the Patient Participation Group in Goring Village Hall earlier this year. At the event 130 members of the public listened as he outlined the latest ideas, updates, and details on eye conditions and eye surgery.
This new facility allows Spire Dunedin Hospital to provide a bespoke and personal treatment path with continuity of care from a specialist Ophthalmic Consultant. If you value your time, then the reduction in steps between an appropriate referral, a correct diagnosis with the right information and advice being provided, the right treatment, and appropriate follow-up and aftercare, will prove invaluable.
The clinics are held twice a month on a Monday evening between 5pm and 7pm, meaning you can see him without having to take time off work or at peak surgery times.
If you are interested in seeing Mr Leyland ask your GP to refer you or call or email Mr Leyland's secretary, directly, on:
Tel: 0118 955 3454
Email: dunedinmedsecleyland@spirehealthcare.com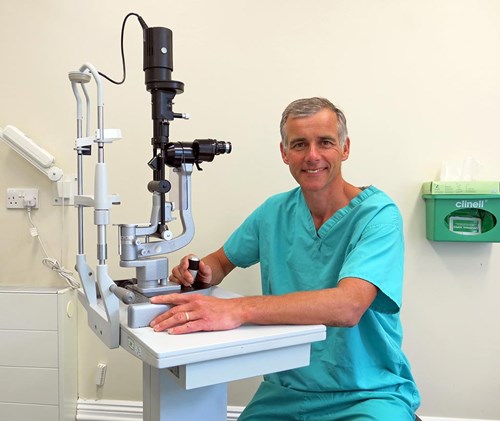 Note: If you have a health condition such as diabetes, or a family history of vision problems like glaucoma, macular degeneration, or corneal diseases, then you should have regular check-ups. You should also see your GP or Optometrist if you have a sudden change in your vision, pain, or severe irritation.