Knee pain information evening
Come along and hear from Mr Andrew Cossey our Consultant Orthopaedic Knee Surgeon with over 15 years experience, including time spent in Australia specialising in sports injuries.
He will talk about:
Causes of knee pain
Easy access to our clinic including self referral with no requirement to see a GP or physiotherapist
Assessment and diagnosis
Treatment solutions
Injection Therapy and other alternatives to surgery
The talk starts at 7pm and will last for around 40 minutes. You will have plenty of opportunity to meet Mr Cossey and ask questions.
The event will be held at the Witterings Medical Centre, Cakeham Road, East Wittering, Chichester, West Sussex, PO20 8BH. Please follow this link for directions to the venue.
Free car parking is available on site and refreshments will be available.
Book your place
Places are limited so please book in advance to avoid disappointment.
To reserve your place or for more information please call 02392 456 172 or complete the booking form below.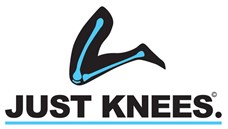 Just Knees the Specialist Knee Pain Clinic
Just Knees are experts in knee care, it's all we do, and we're here to get you back to enjoying life once again.
Knee pain
Information evening Mr Andrew Cossey
Thank you for your interest in our knee pain information evening on 19 March. We will be in touch to confirm your place shortly.