Hello my name is Linda Ormson and I am the Matron and head of clinical services at Spire Murrayfield Hospital, Wirral.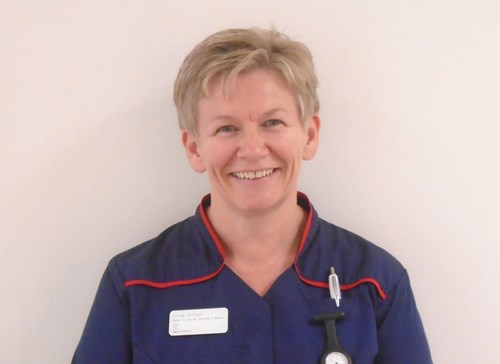 Hello Linda! How long have you worked at Spire Murrayfield Wirral Hospital and what was your background previously?
I have been with Spire for just over one year. My background is extensive experience in the NHS, including 10 years in the Army working around the world. I have worked in clinical and non-clinical roles throughout my career in senior roles.
What made you want to be a Hospital Matron?
A previous colleague was working for Spire as a Matron and she loves working for Spire! The Matron role is very different to the one in the NHS because you are working at a much higher level with Spire. In the NHS you have a Deputy Director of Nursing and Director of Nursing on site – as a Spire Matron/Head of Clinical Services you are more like the Director of Nursing.
What makes you proud to work at Spire Murrayfield, Wirral Hospital?
I am very proud to work at Spire Murrayfield and of all of our teams here. We have very close knit teams who are really patient focused, no matter what your role is – the patient is at the heart of everything we do. I was particularly proud that we got a good rating at our 2018 Clinical Review.
What does "Hello my name is…" mean to you?
I have been a supporter of the great late Dr Kate Granger since 'hello my name is' was first launched. Patients are anxious enough when they are admitted to hospital and 'hello my name is' personalises them and establishes an instant rapport with the member of staff – whatever their role is. Dr Kate Granger was an inspiration to us all.
And finally, what's your hidden talent?
My hidden talent is that I am also a Podiatrist!
Spire Murrayfield Hospital, Wirral are joining the important social media campaign launched by Dr Kate Granger MBE and her husband Chris Pointon, to encourage and remind all staff to go back to basics and introduce themselves to patients properly. You can read all about Dr Kate Granger's journey and the campaign on their website https://www.hellomynameis.org.uk